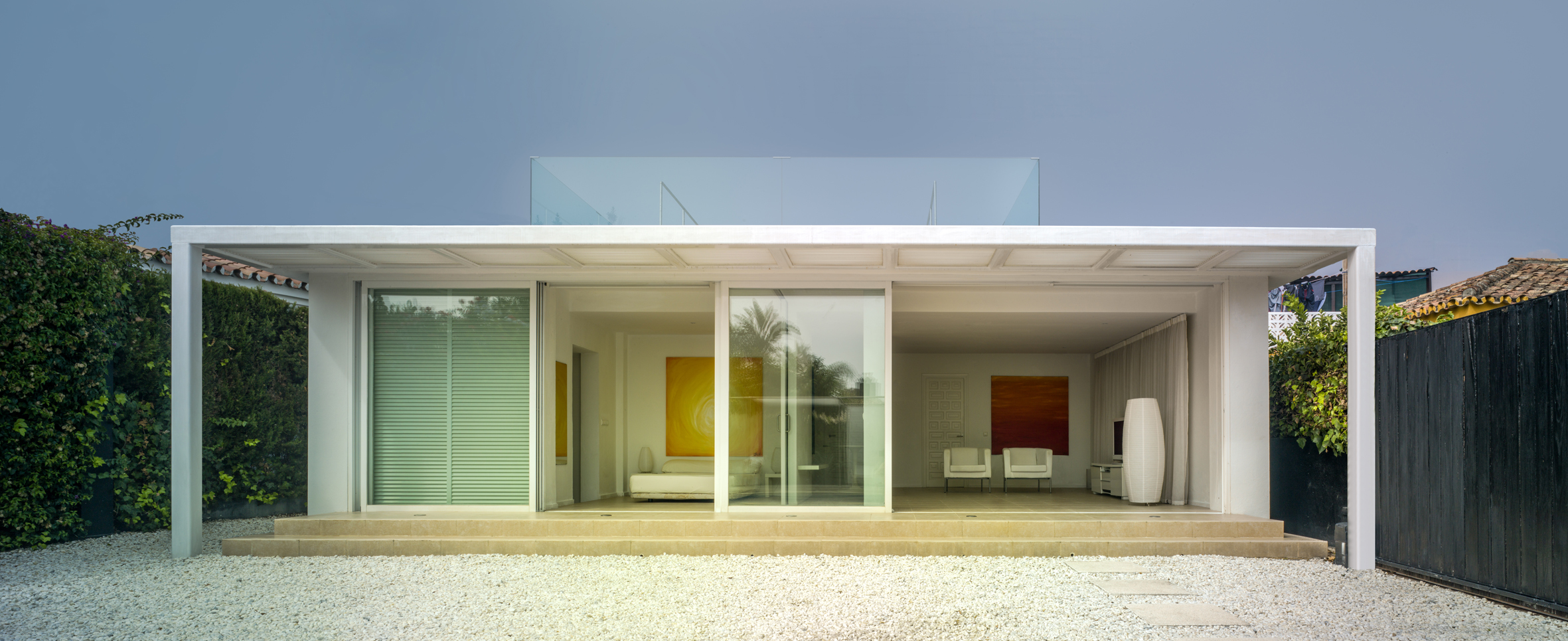 The facade with the glass sliding doors in the central position.All the panels can be stacked in front of the louvers to the left to fully open up the interior to the outside. There is a roof terrace with a blue tinted glass balustrade.
On the south side of the swimming pool there is a stainless steel structure of a 2.4 m module on a raised concrete plinth that has interchangeable white sailcloth panels to create shade as required.
The small garden has banana , avocado and lemon trees.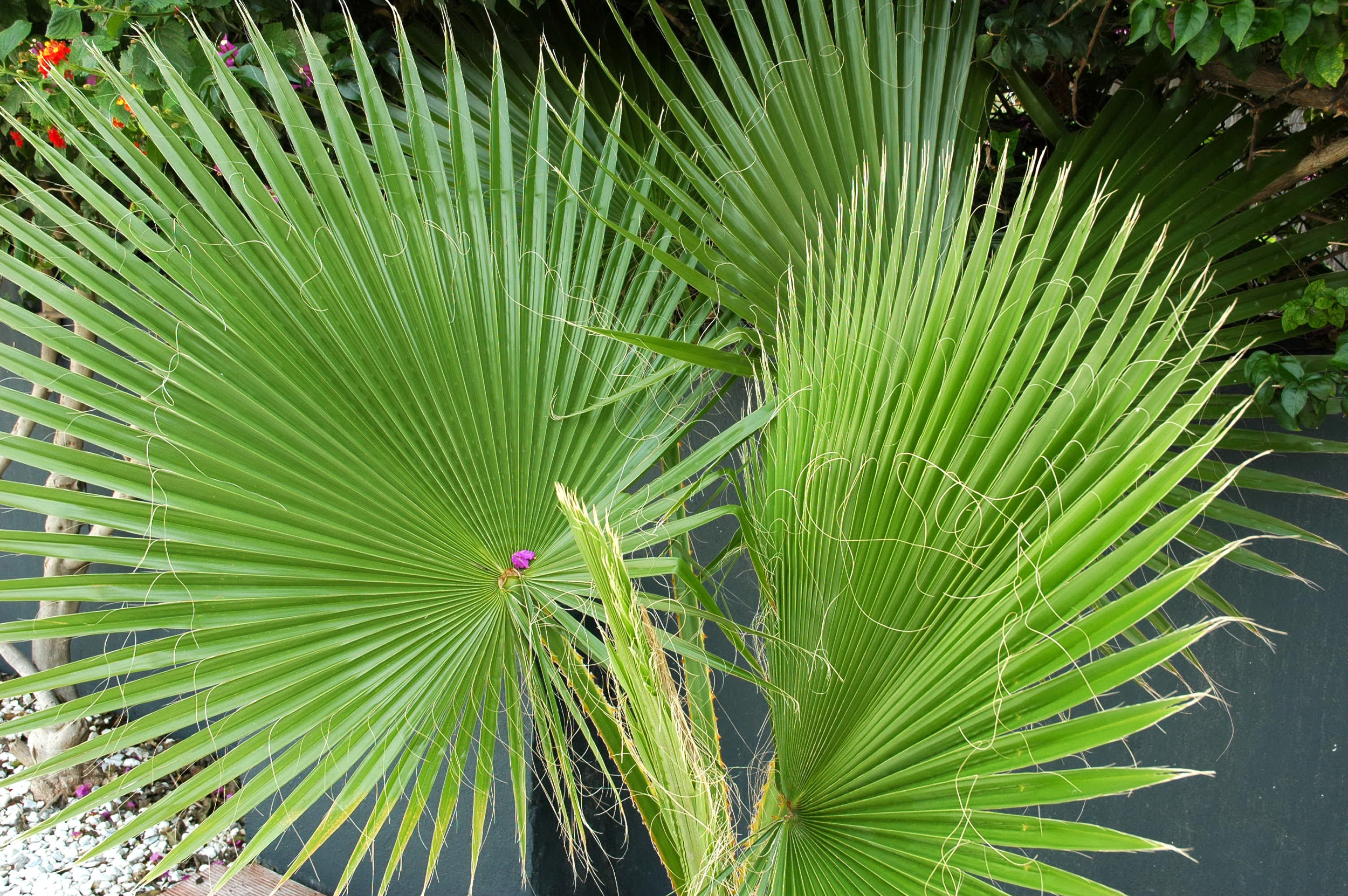 THe garden has an array of tropical plants .
View from the living space before the shading structure alongside the pool was constructed. There are blue up lights in the floor that extends out from the living room to form a terrace with steps.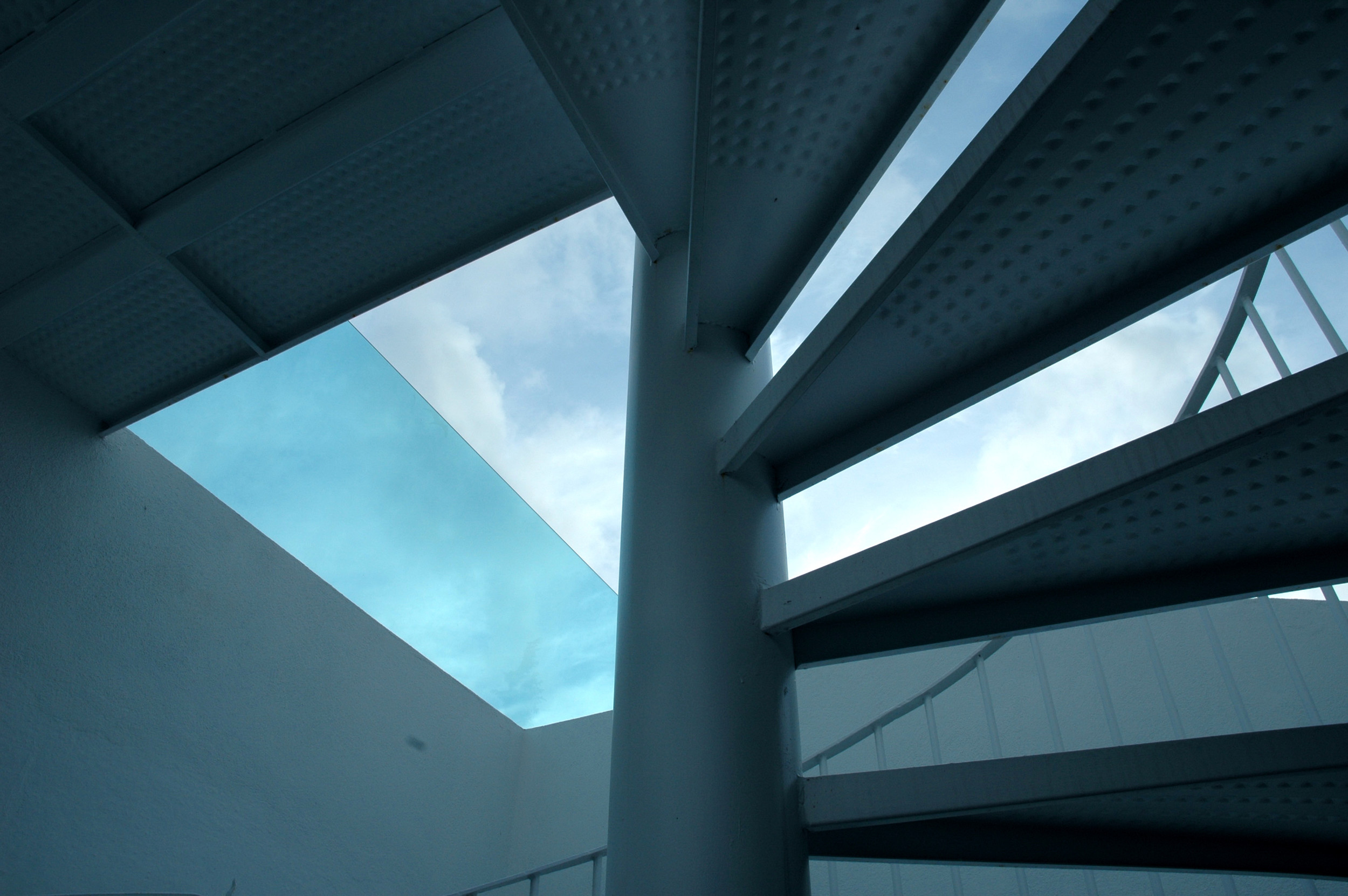 There is an external spiral stairs up to the new roof terrace.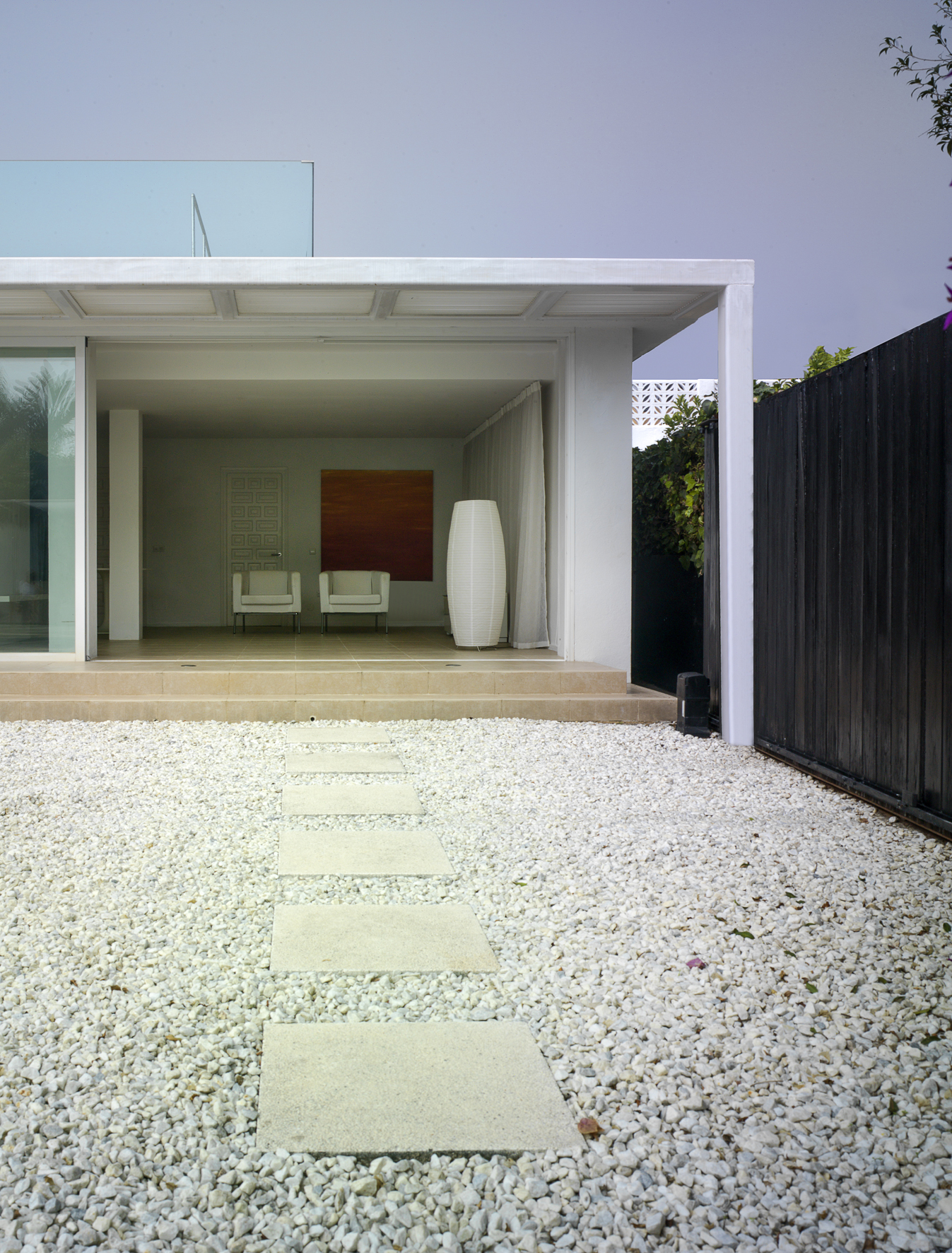 The inset paving slabs define a route through the white gravel from the swimming pool to the louvred canopy and full width steps of the main living space.
THe living room and master bedroom at night with the doors fully open.
Part of the wall between the living area and master bedroom was replaced with a large full height sliding door panel the creates an even more open interior.
The original villa before the renovation which required no structural beams due to the building being a reinforced concrete framed structure with columns at each corner and a flat concrte slab below the pitched tiled roof.
Ground floor plan of the renovated villa.
Skyblue