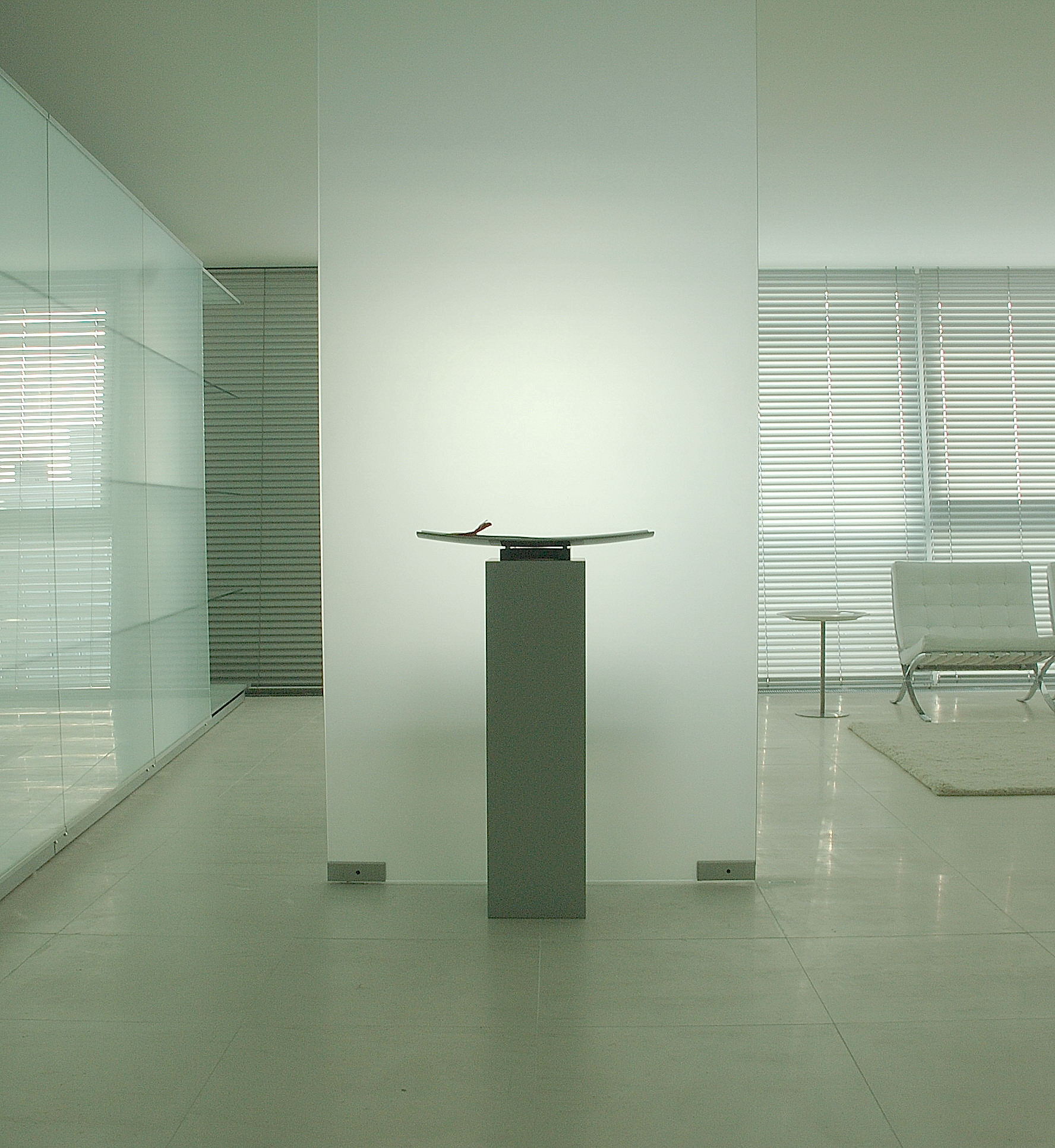 View from the entrance of apartment B44 with sliding glass screen in place.
View from entrance of revised interior with TV in glass display system and freestanding island of storage.
Original interior with its mobile television unit .
Original interior with mobile TV unit positioned in front of the main windows.
Glass display and storage unit with canilevered shelves and mirror backing.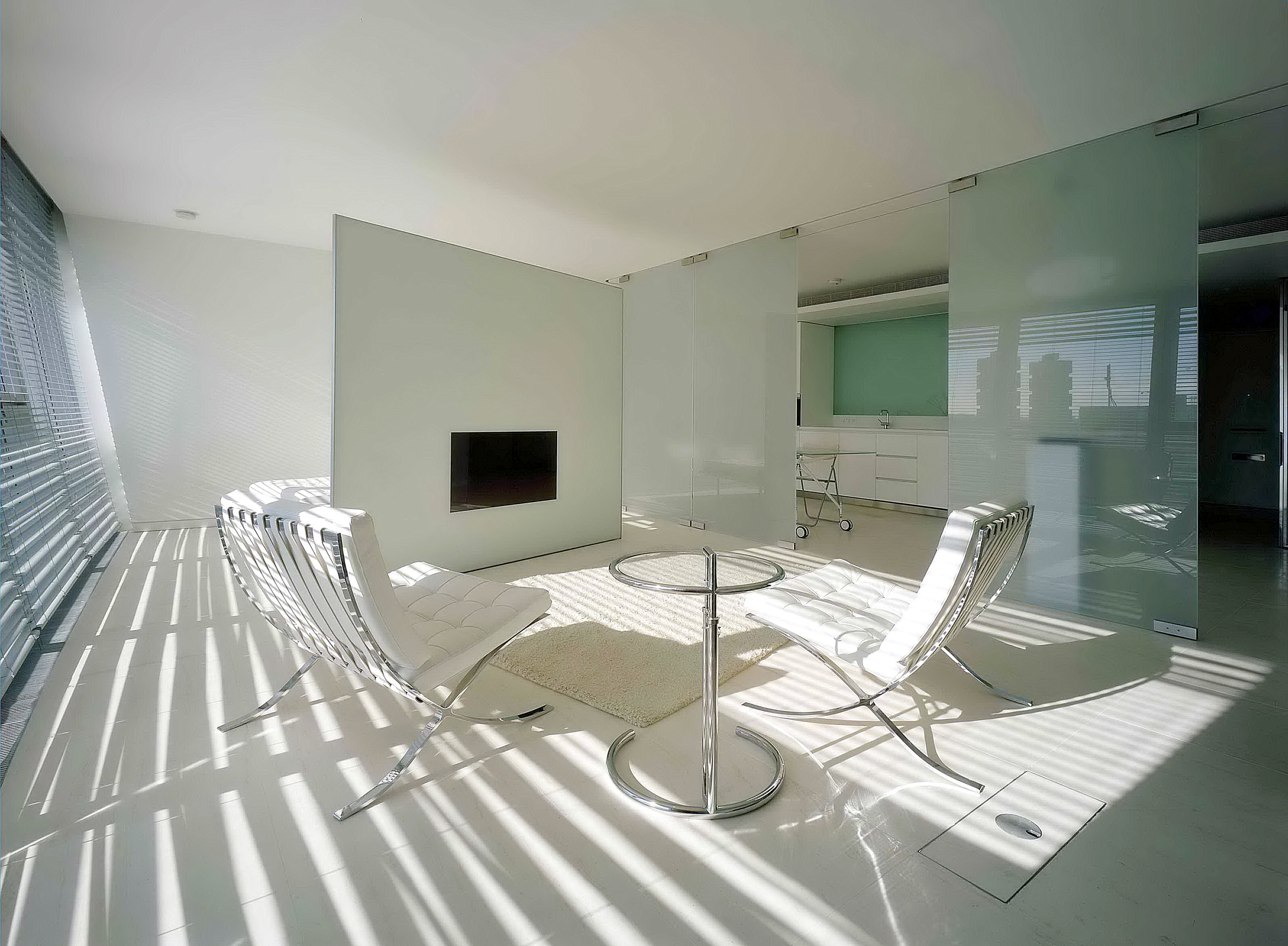 Arranged as three spaces , living , dining / kitchen and with bed behind mobile TV unit.
Arranged as one large space as a dining space for 20 people.
Mirrored bathroom with glass wall to hallway.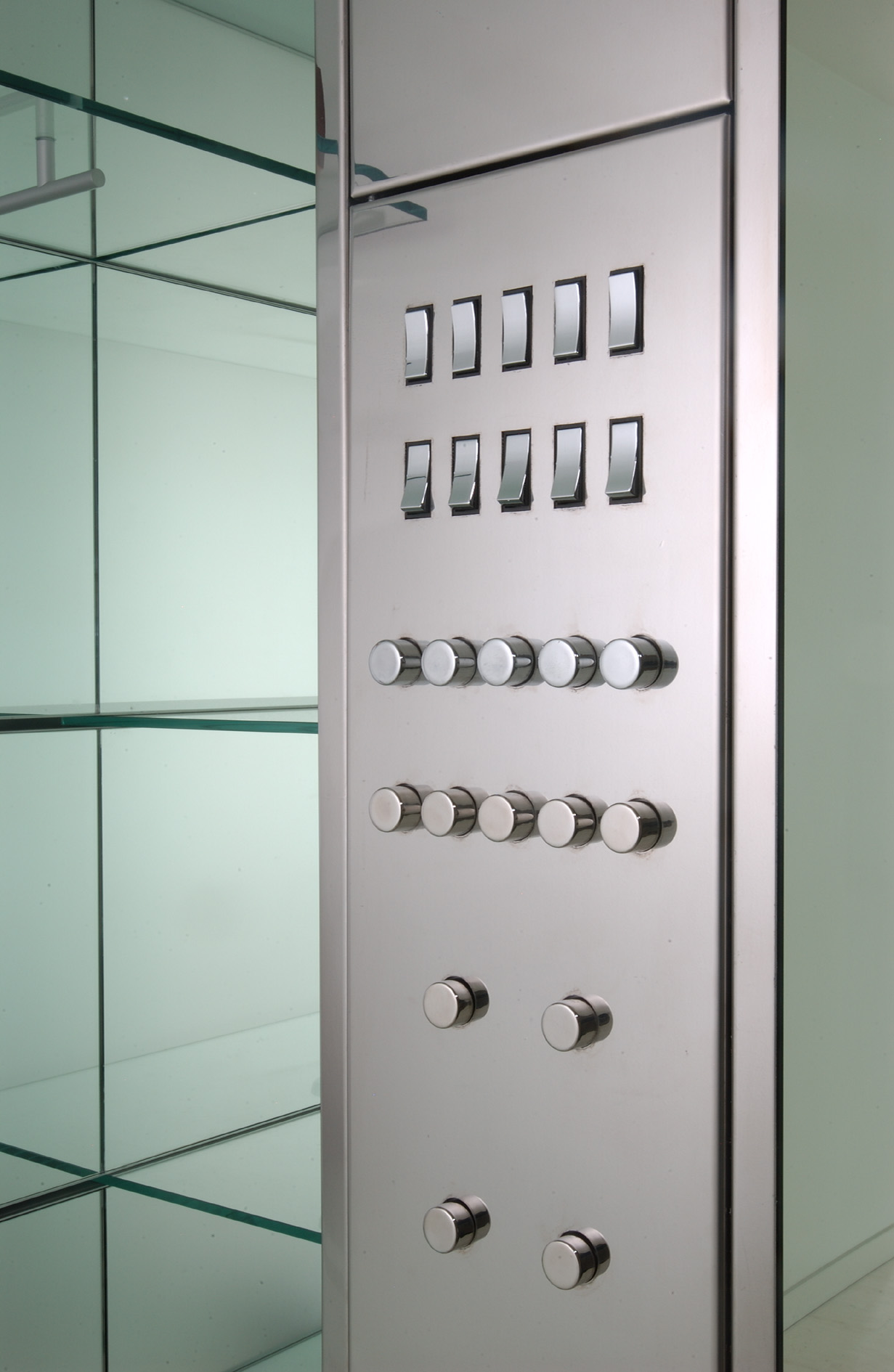 The polished stainless steel central control panel contains the video entry phone and all the switches for the lighting and electric blinds and is mirrored on both sides to reduce its bulk.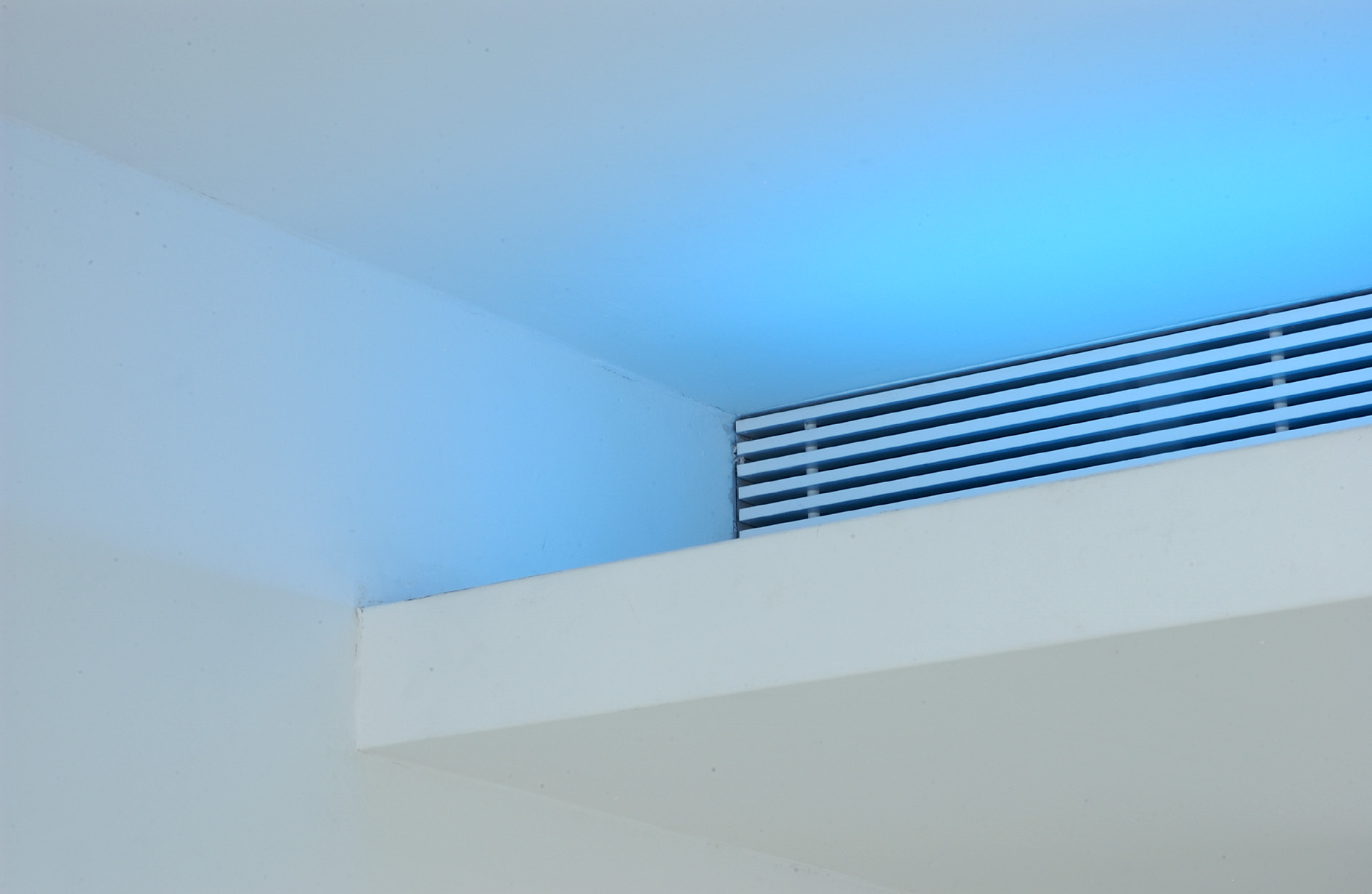 The cantilevered lighting shelf over the kitchen hides a continous air conditioning grille and is fittee with a system of blue and white indirect lighting.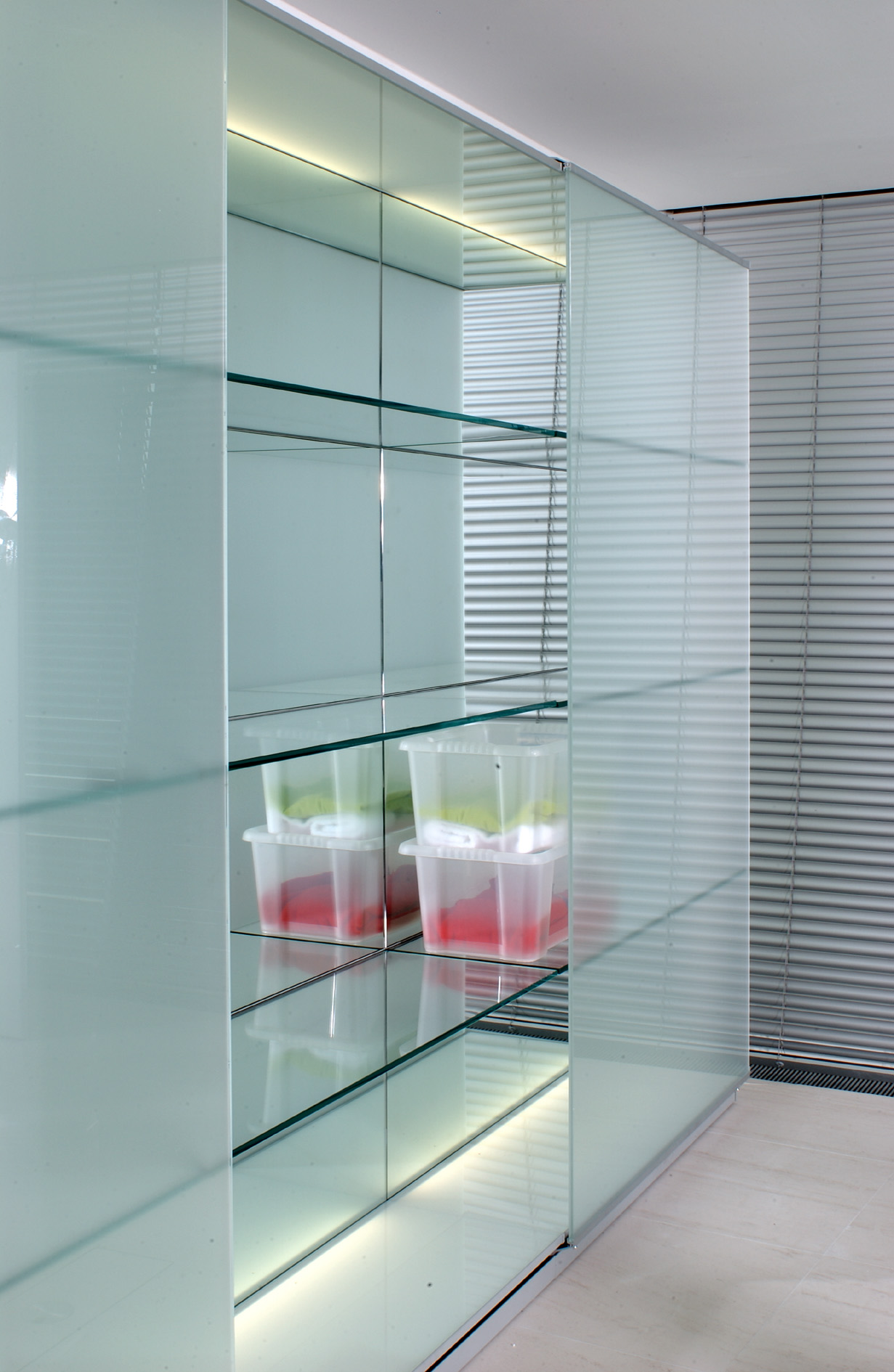 The custom designed storage display unit runs 11 m along the side wall. Sliding etched glass doors are on a 1.2 m module. Inside the glass shelves are cantilevered and have a mirror backing . There is dimmable concelaed lighting at the top and bottom of the unit.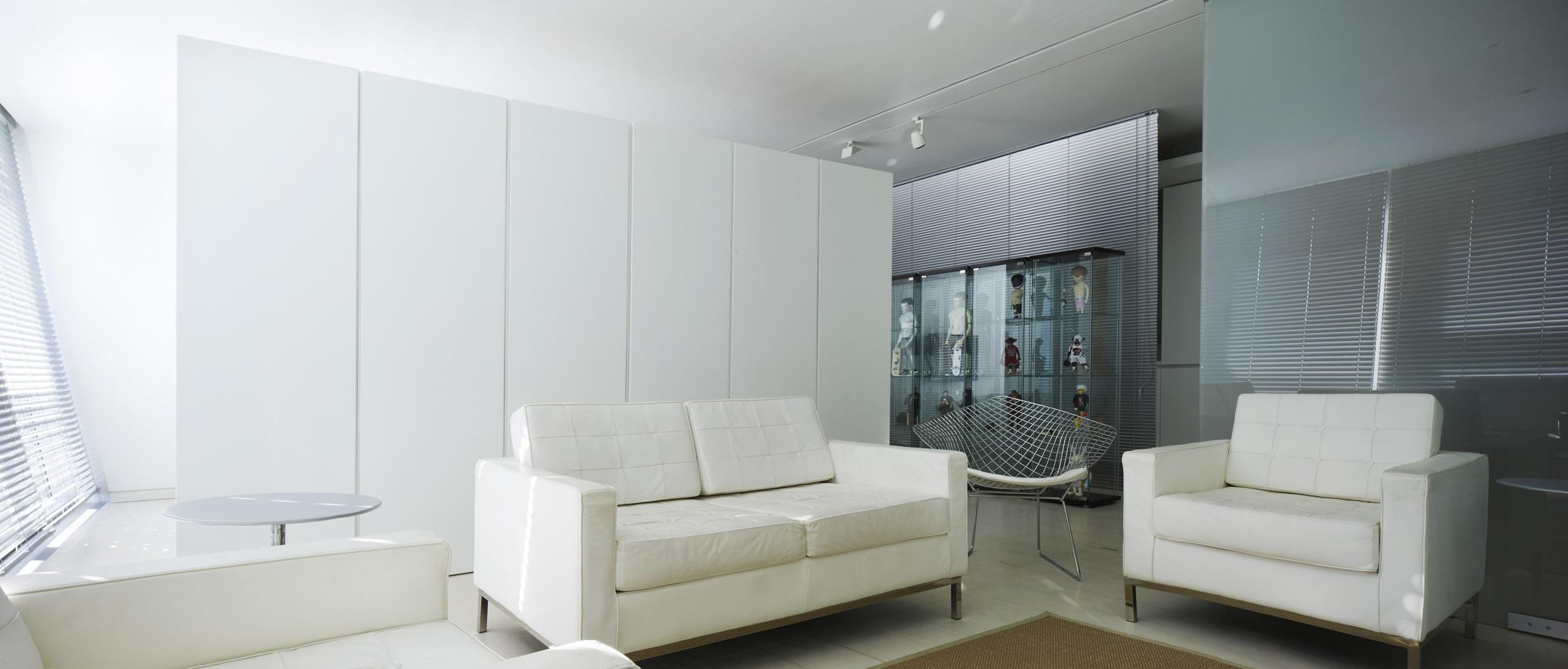 The freestanding high gloss lacquer unit was added to provide extra storage.
Further glass cabinets were added to display a collection of 'Toy ' Art.
The central storage unit acting as headboard to the bed showing the motorized aluminium louvers to the window wall.
The central srorage unit has a complex arrangement of compartments for the stoarge of special items on both sides,
Before and after plans of the apartment whereby the original fixed walls are all removed and replacied by flexible moving systems.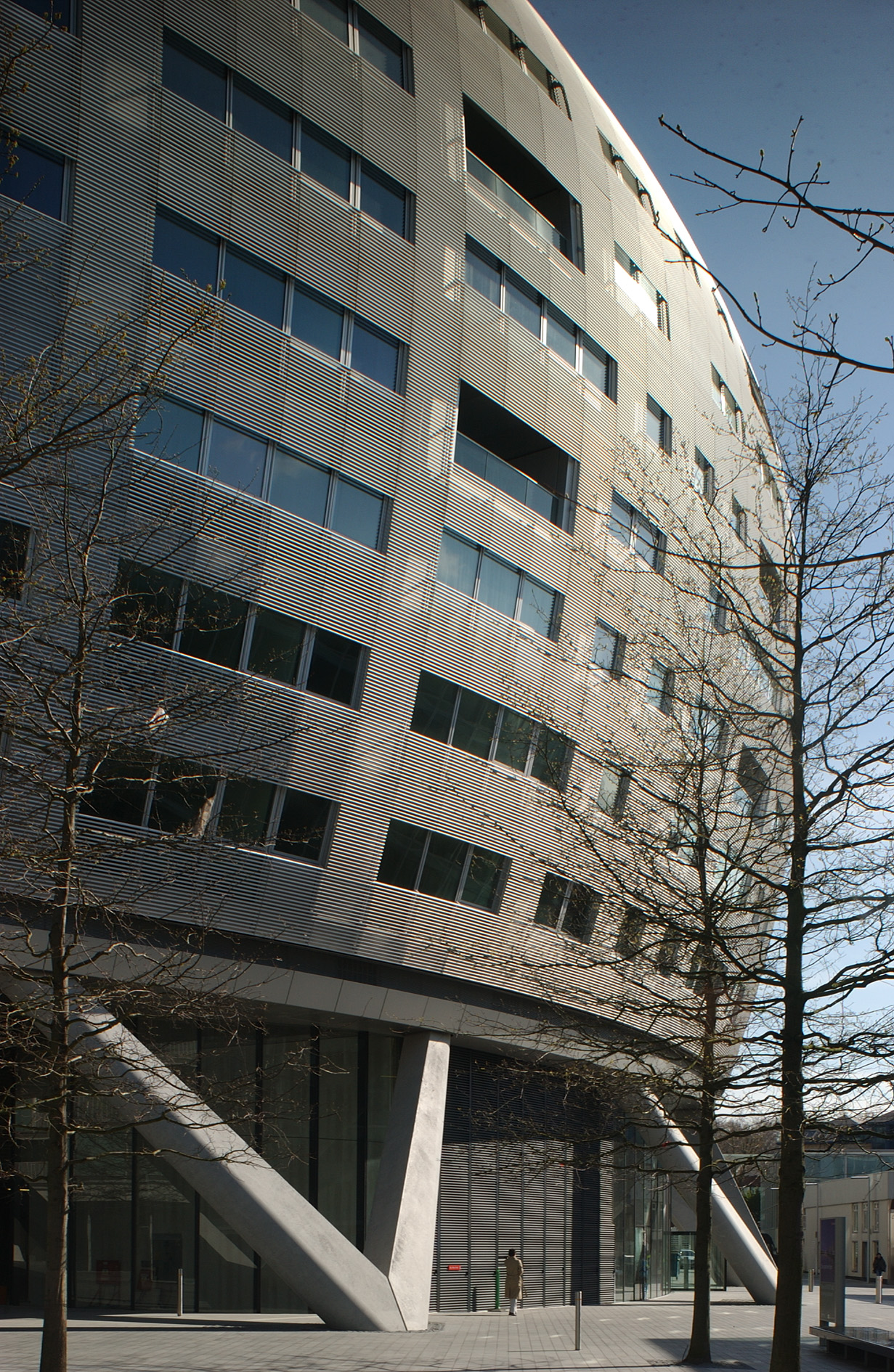 Apartment B44 is located on the south side of Albion Riverside designed by Foster and Partners.
Albion Riverside