Sandbanks Court in one of only 17 buildings on the narrow spit of land between Poole Harbour and Poole bay. This is a development of the roof of the entire building with two glass penthouses and exterior terraces symetrically on both sides one for the owner of flat nine below with a direct stair connection and the other are as shared facility for the other residents of the building.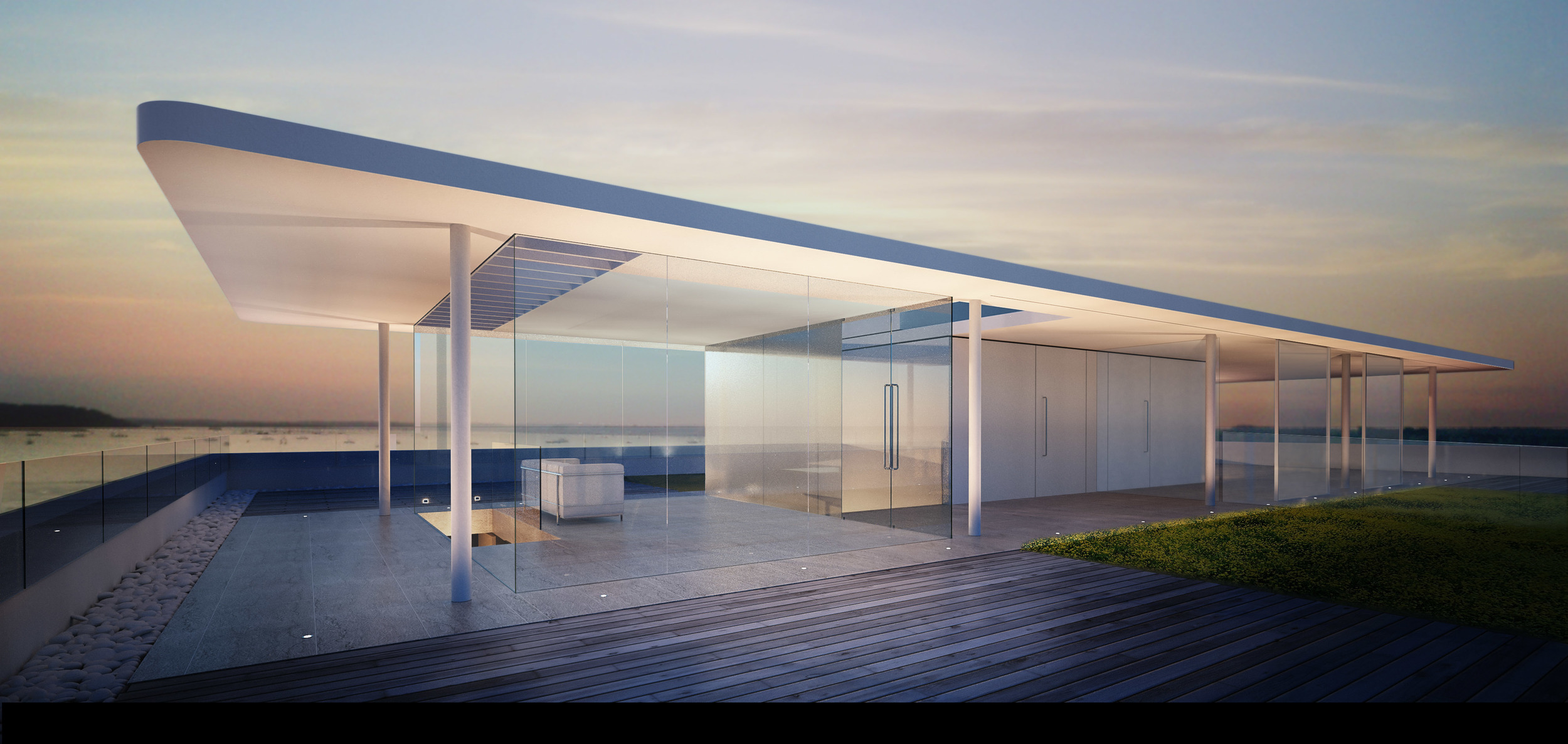 This night time view shows both sun rooms and the stair connection on the flat 9 side . There are large timber decking and sedum planting areas with a perimter zone of pebbles.. The overhanging roof has curved corners to complement the shape of the art-deco period building.
The sedum planting areas each side act as a natural landscape separation and avoids the need for division walls and maintains an open view acrooss the roof for everyone.
The interior of the sunroom over Flat 9 and shows the flat sreen TV mounted dirctely on the glass exterior wall.
A detail of the original art-deco main staircase in Sandbanks Court .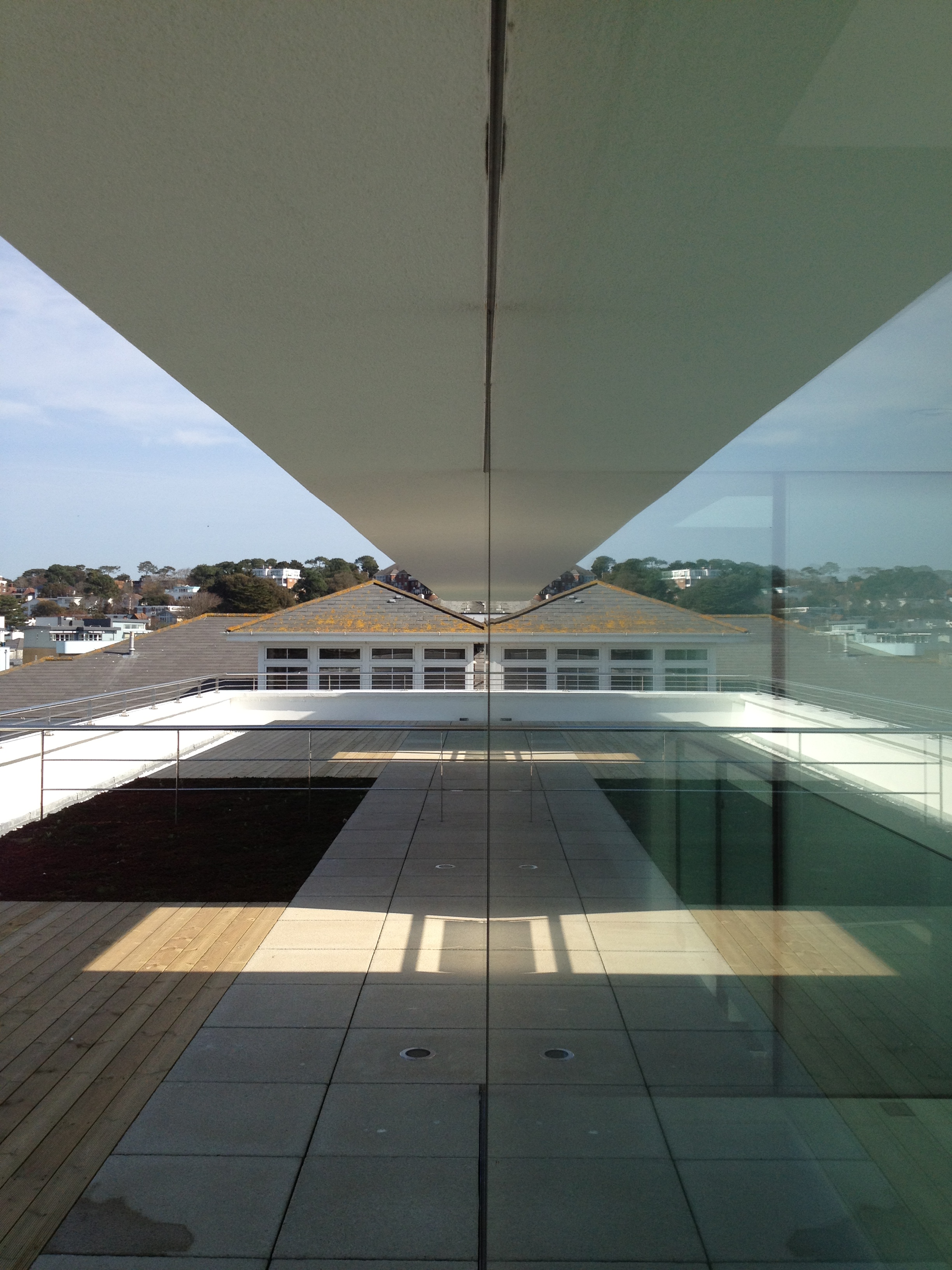 The flush detailing of the glass walls creates dramatic reflections .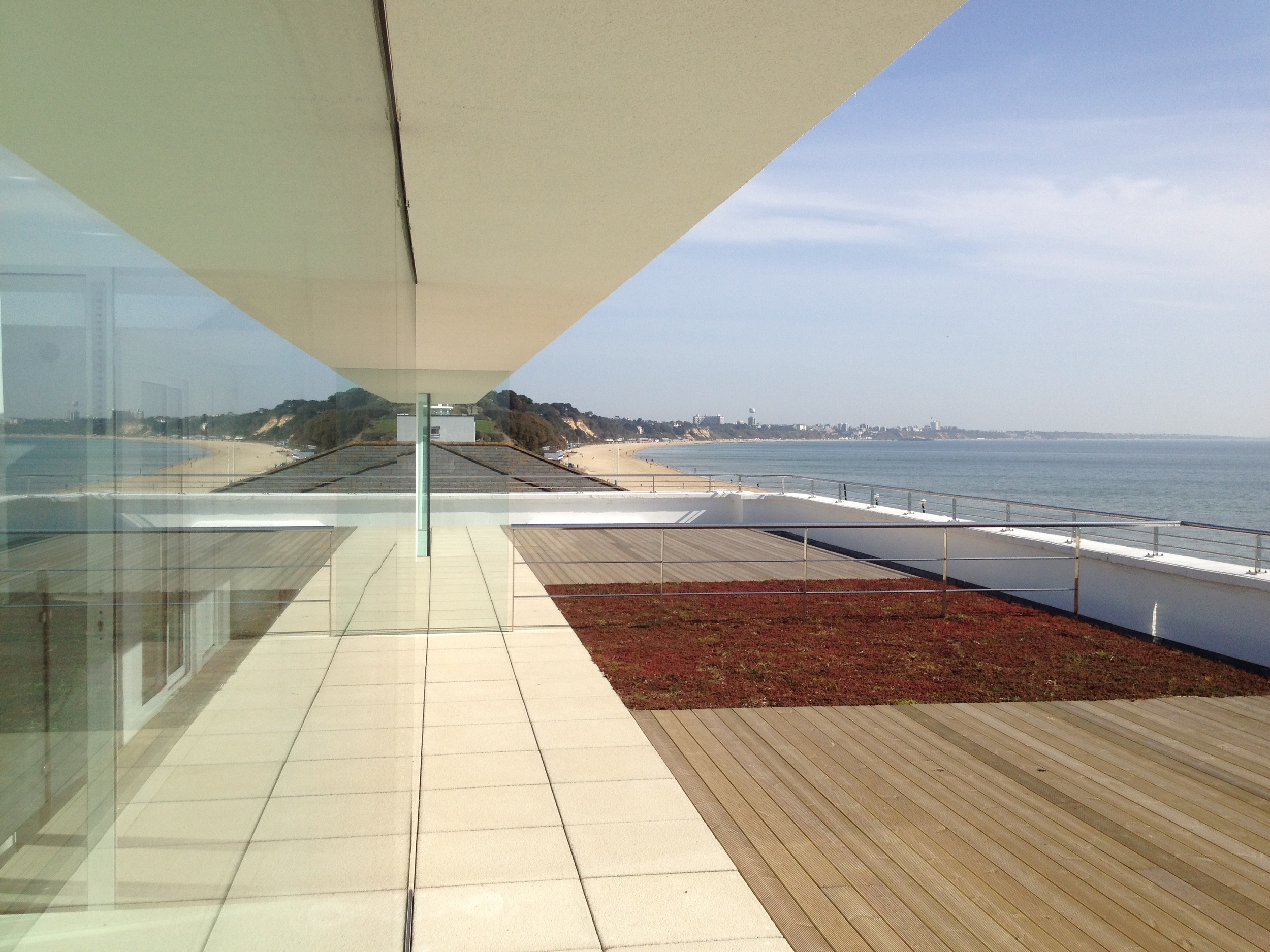 Reflections both inside and out.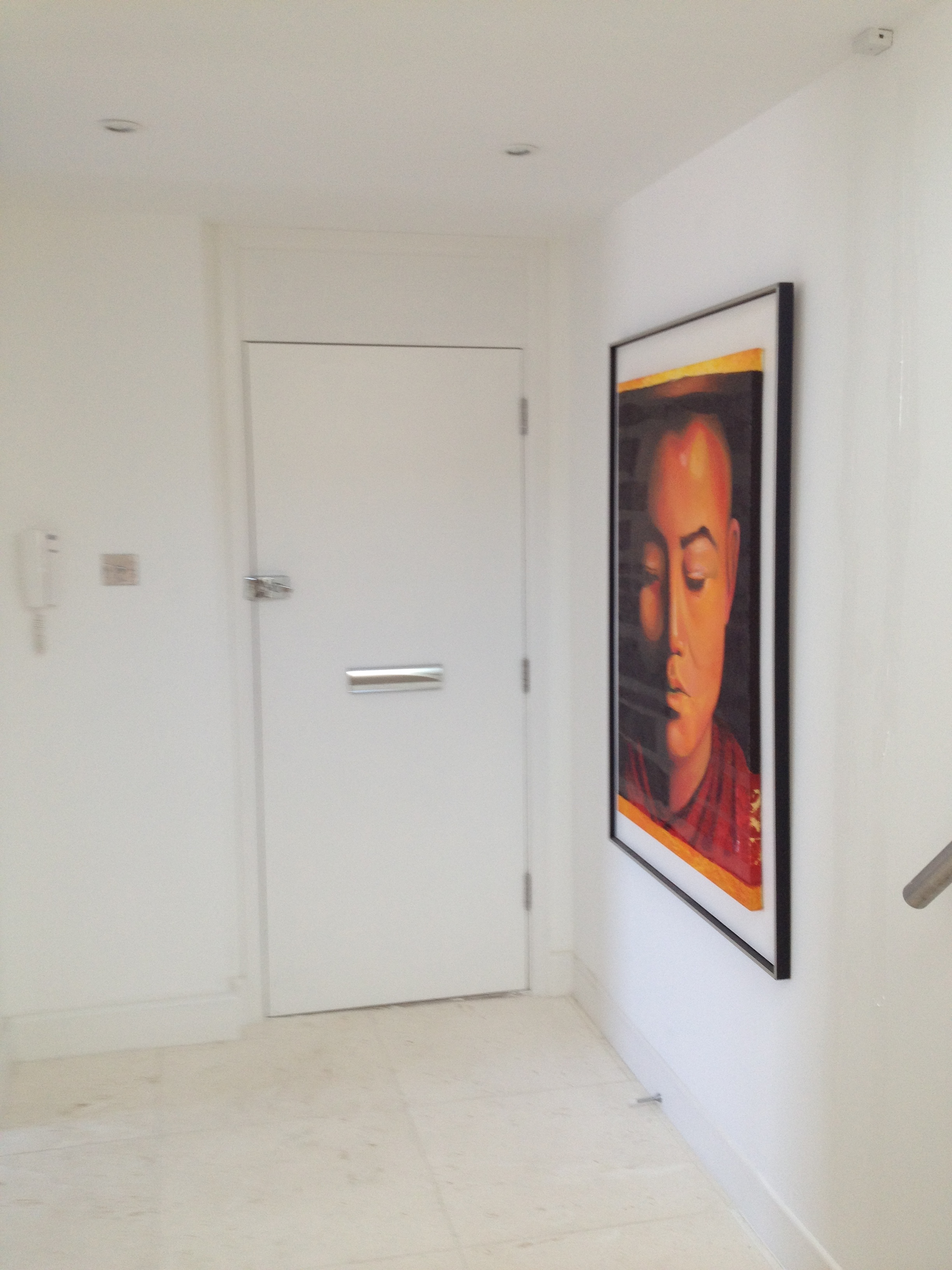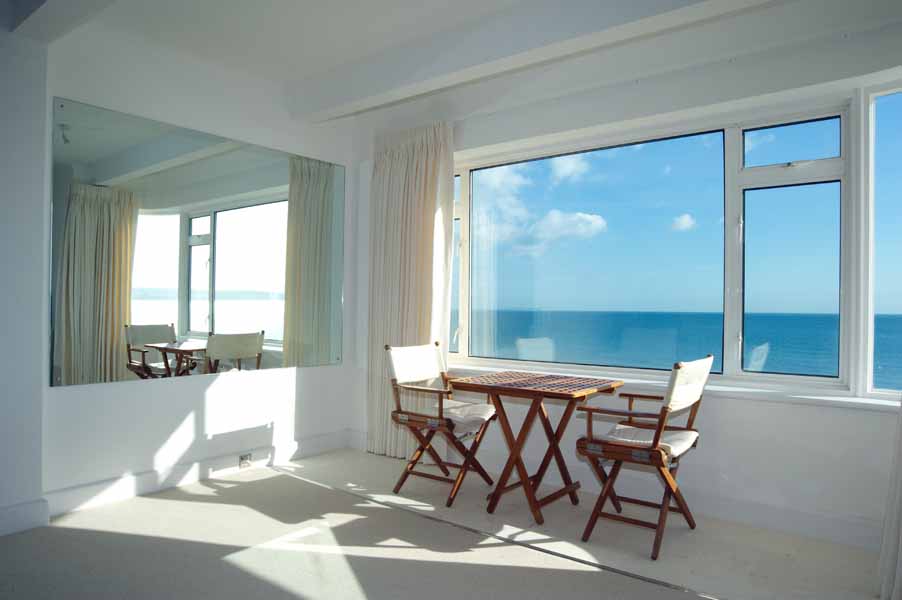 The living room of Flat 9 below overlooking Poole Bay.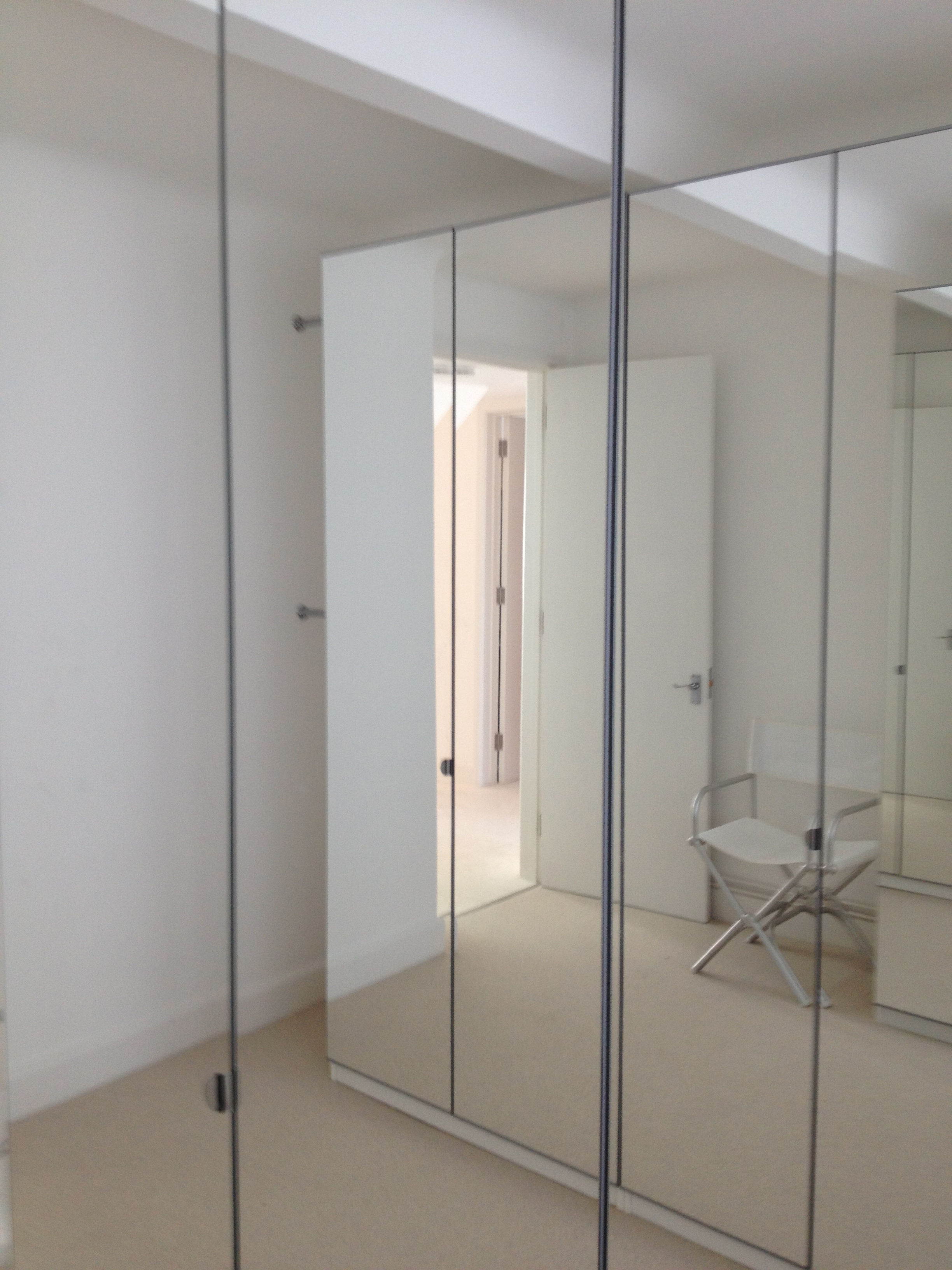 Flat 9 mirrored storage to dressing room.
Early morning over Poole Bay.
Sunset over Poole Harbour.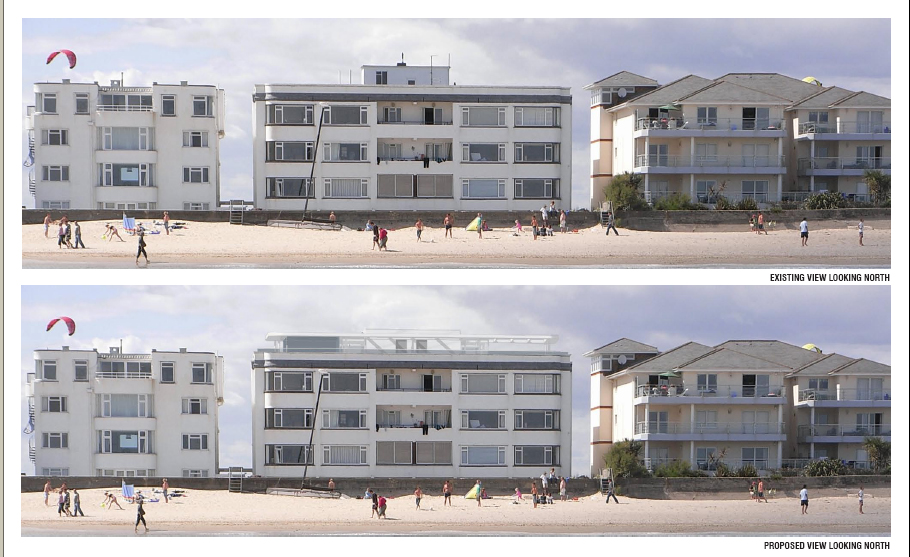 Montage of the before and after views from Sandbanks Beach showing that the height of the new roof development is still lower than the existing central lift core and creates a more elegant top to the art-deco building .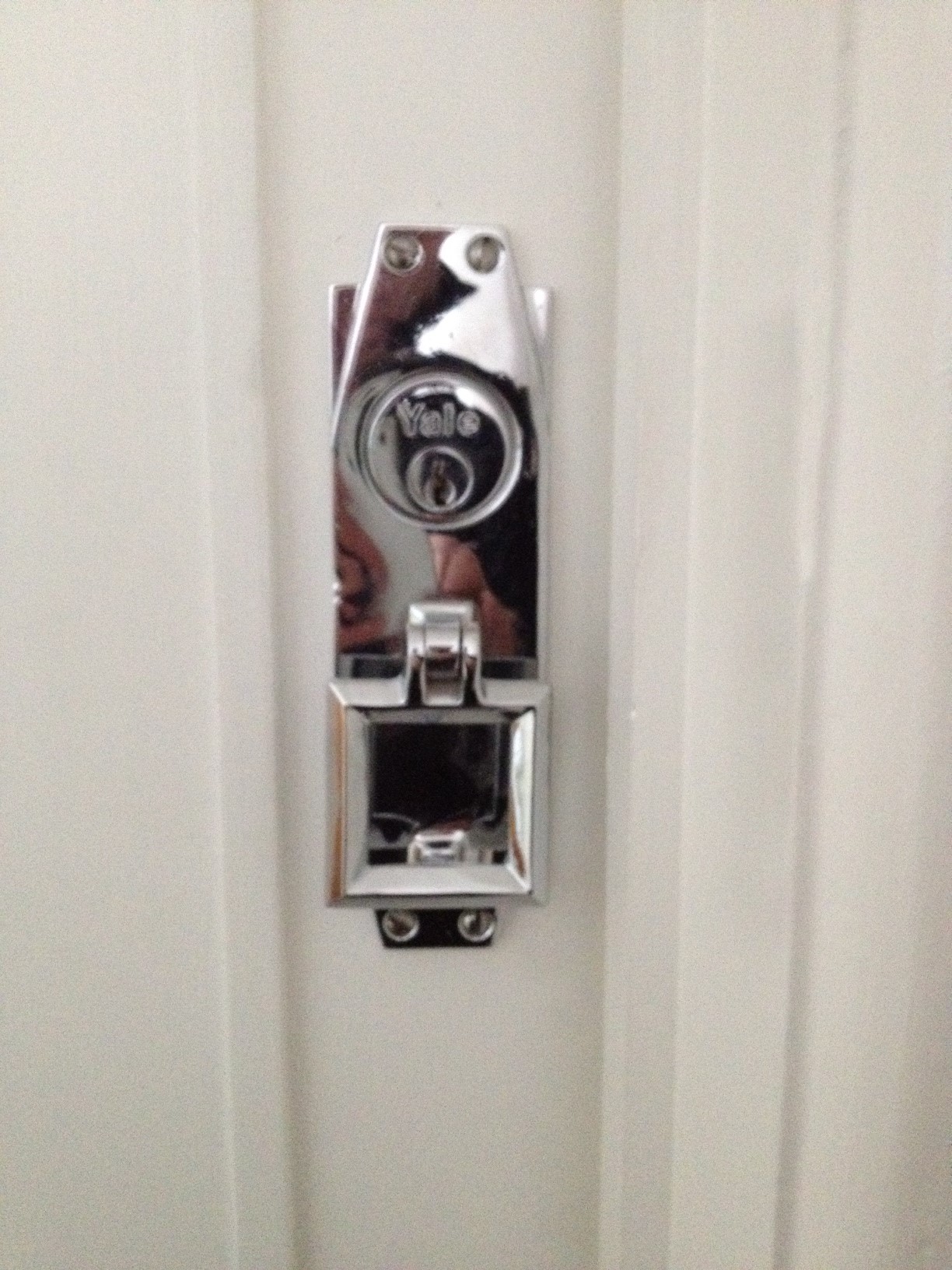 An art-deco door knocker from the original building was rechromed as part of the the refurbishmebnt of Flat 9.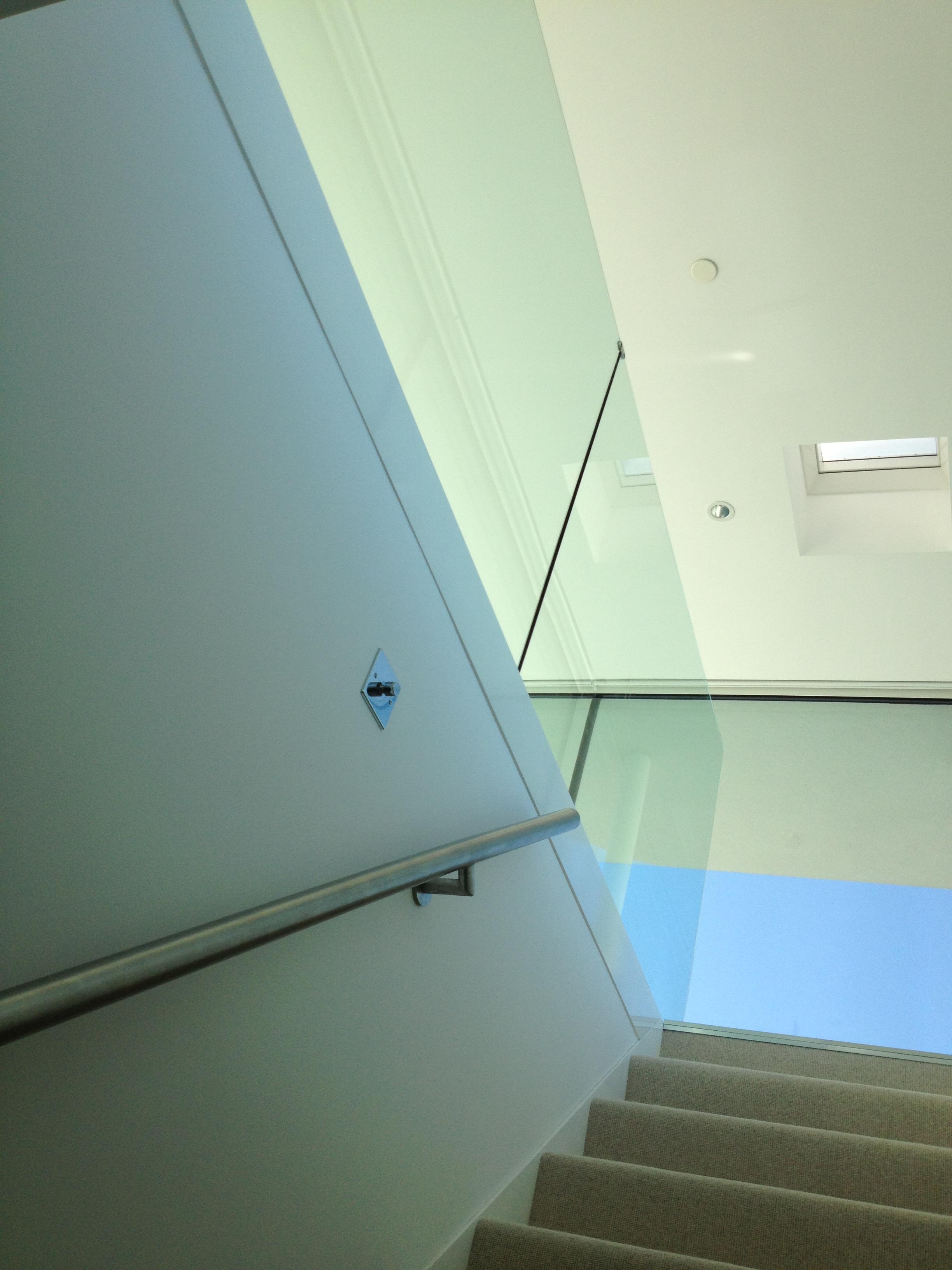 Stairs up from Flat 9 to the sunroom.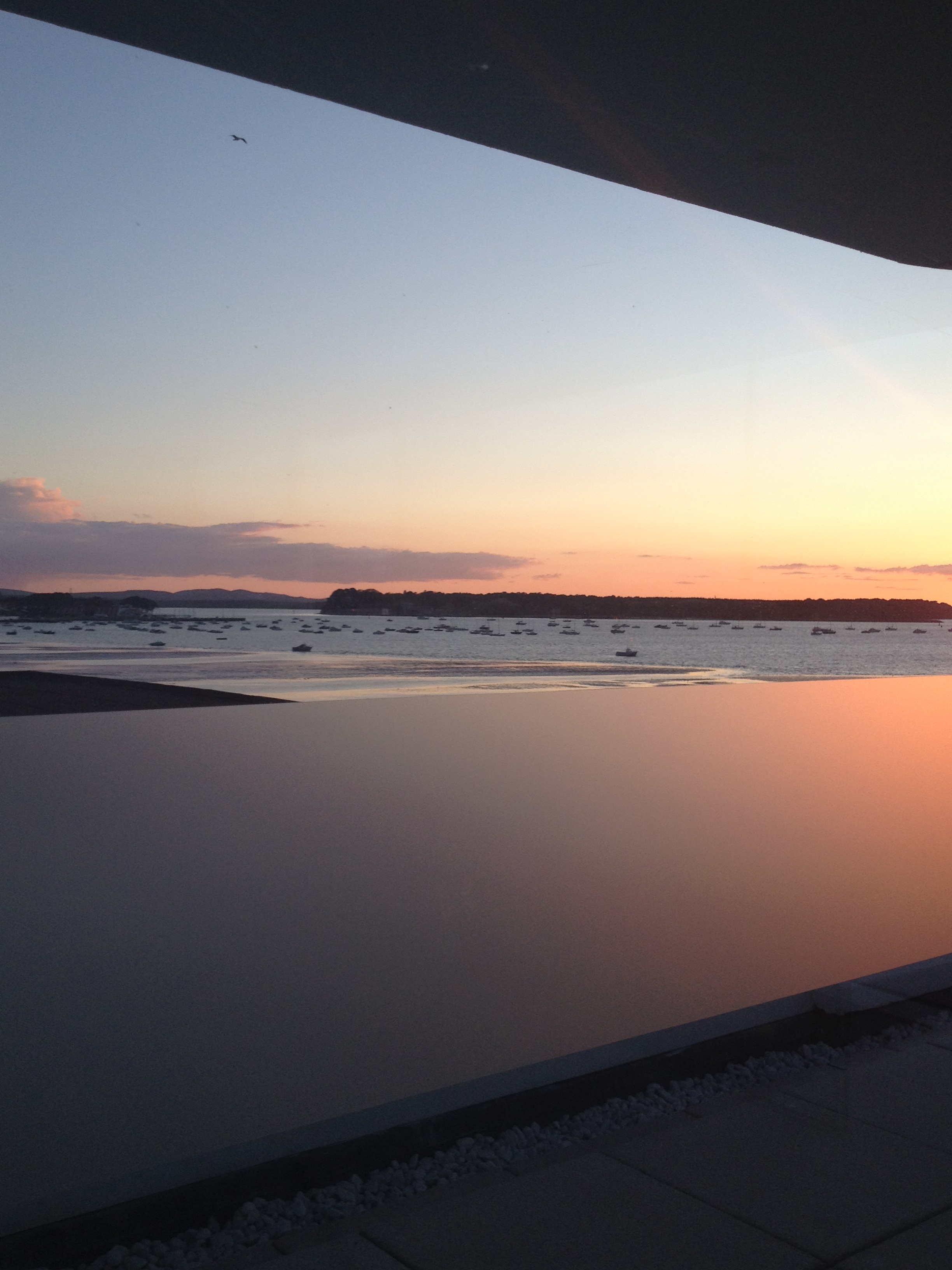 Sunset view over Poole Harbour towards Brownsea Island .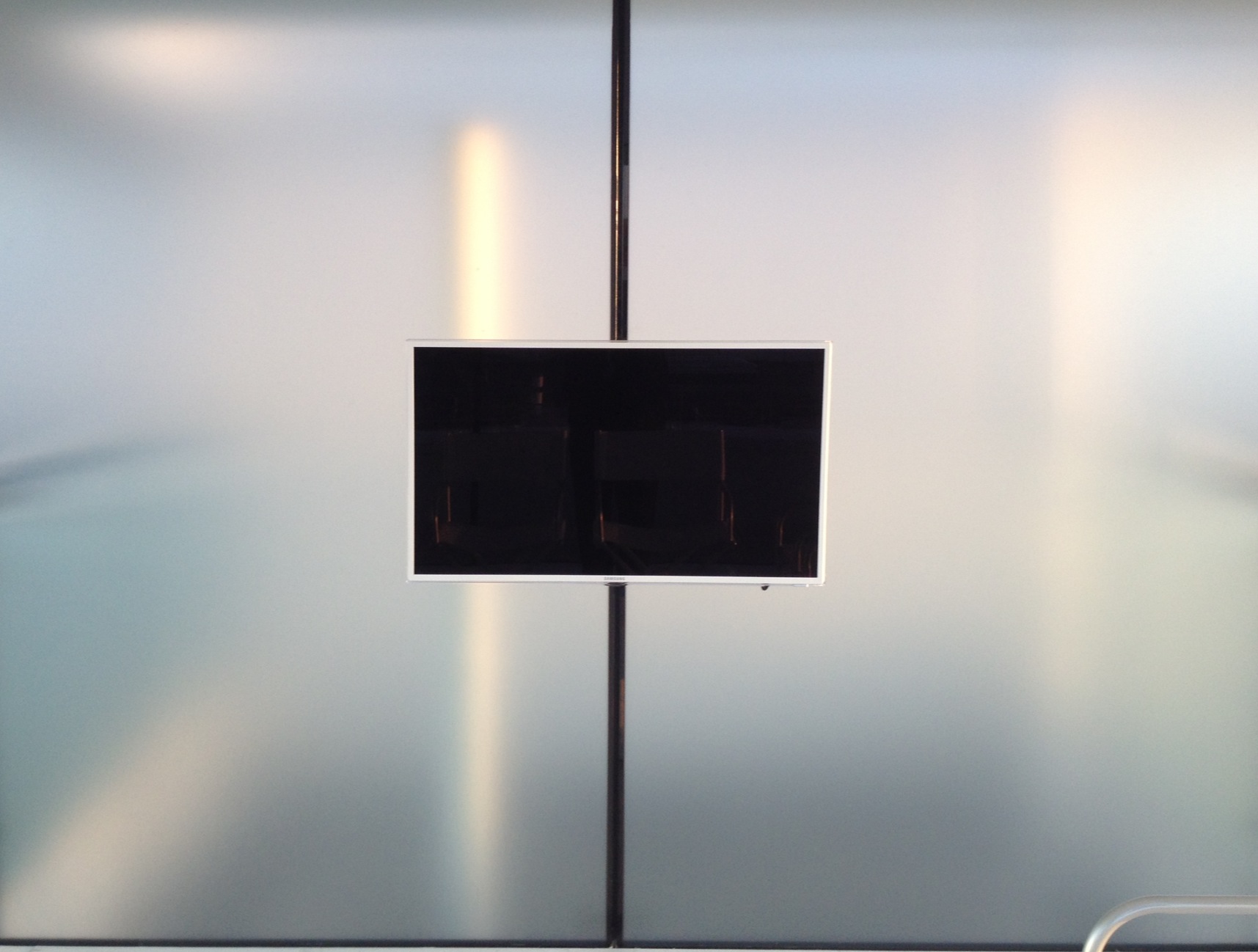 Flat screen TV mounted directly onto an ec=external glass wall of the sun room with cables concealed in the silicone joint between the glass panels.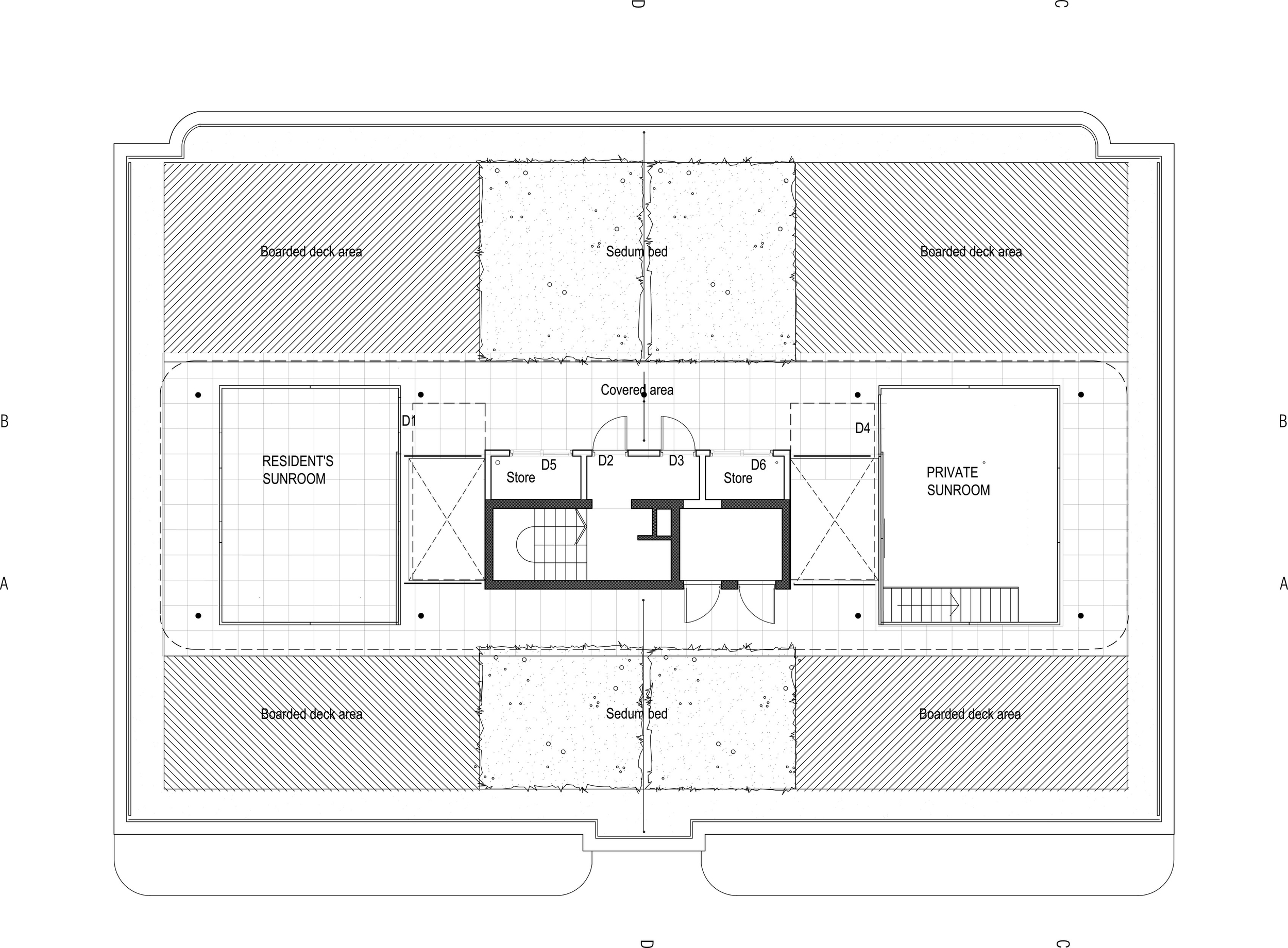 Roof plan of the private and shared sunrooms.
Sandbanks