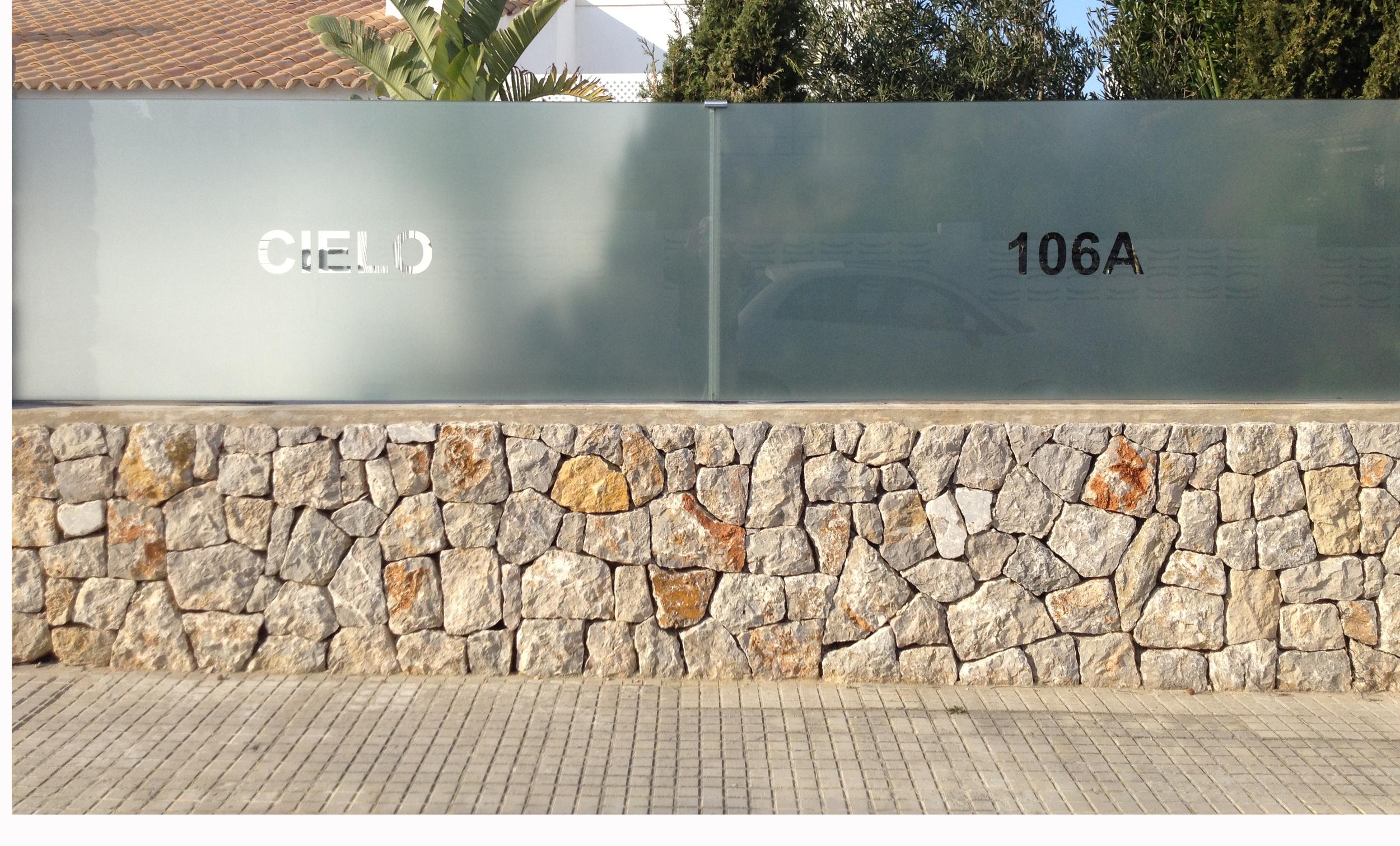 Original stone wall to the street retained but with the metal railings replaced with a frame less glass balustrsde . The name and number of the house are cut out of the translucent film.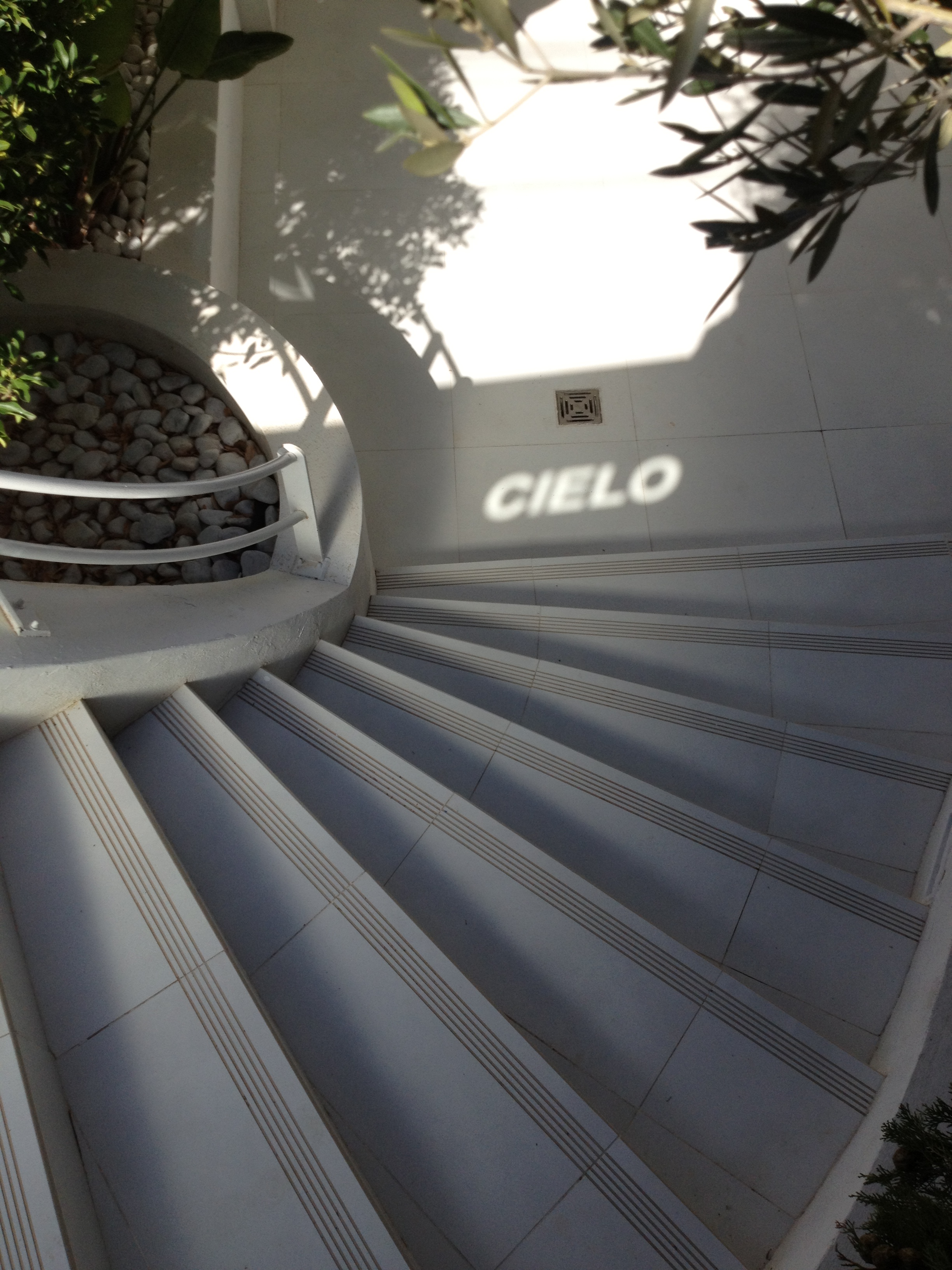 As the sun moves during the day it projects the name of the house on the entrance steps inside.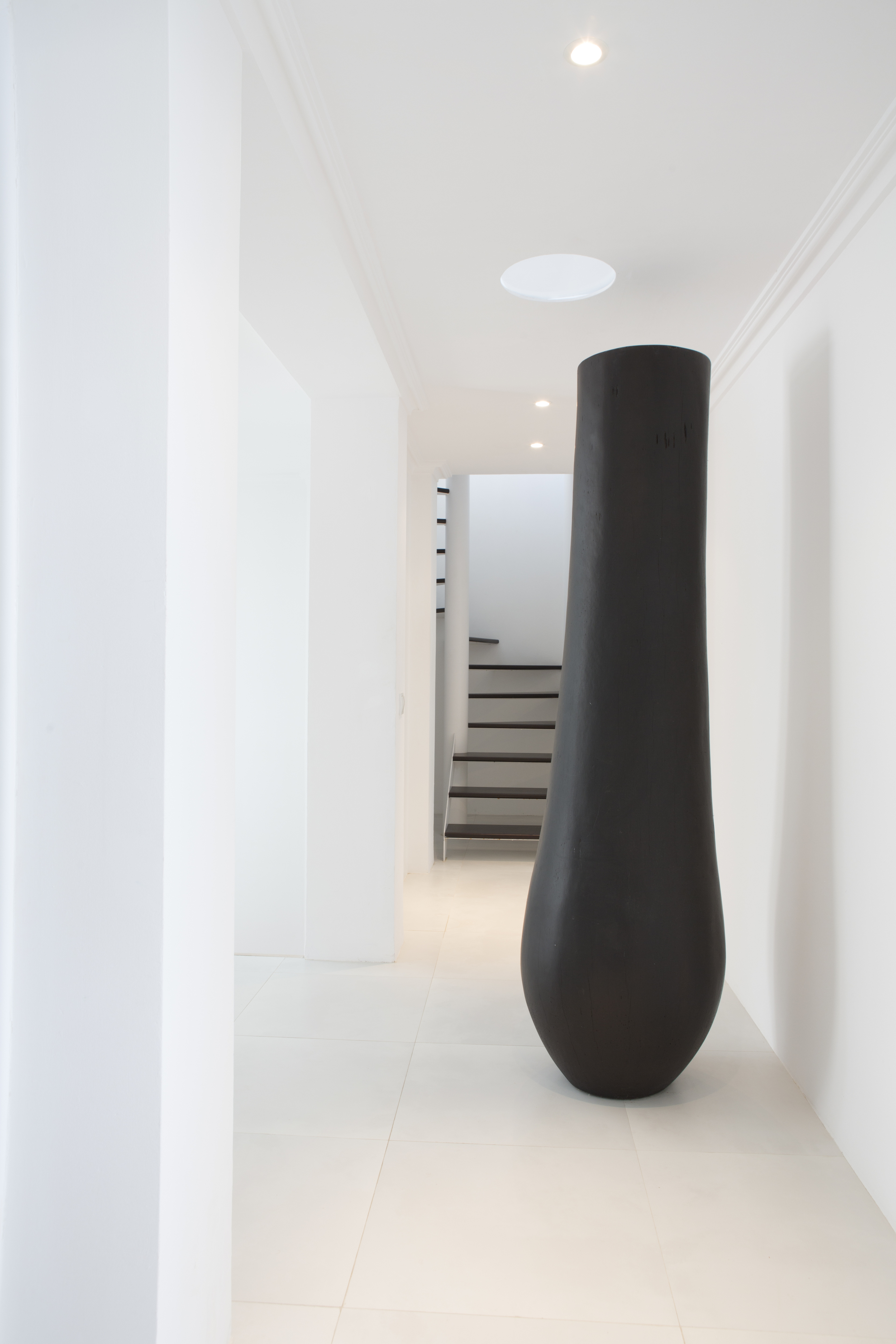 The new all white interior with a palm pot in the hallway with circular top light above and ebony stained spiral stairs to the upper floor beyond.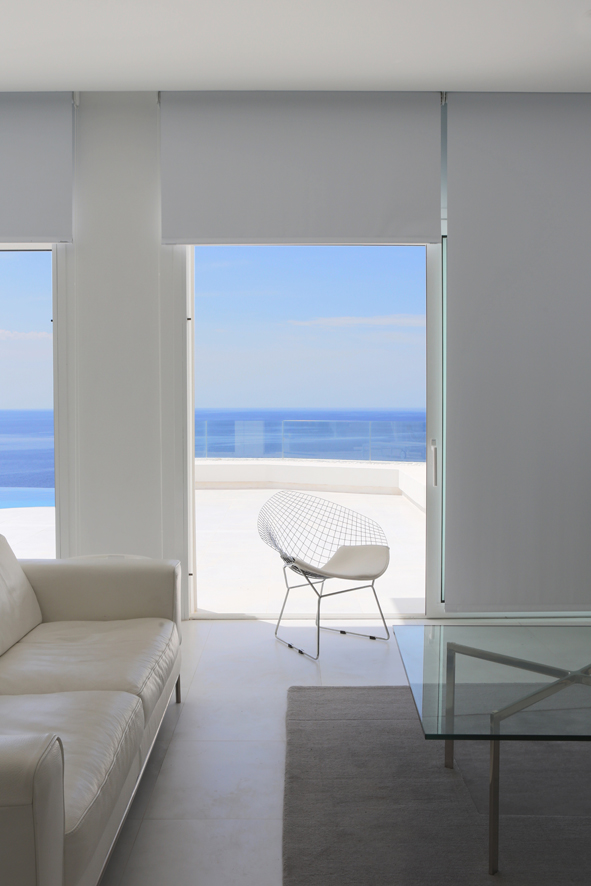 The large glass openings to the living room have external electric shutters and white Bandalux roller blinds on the inside to control the strong afternoon sun .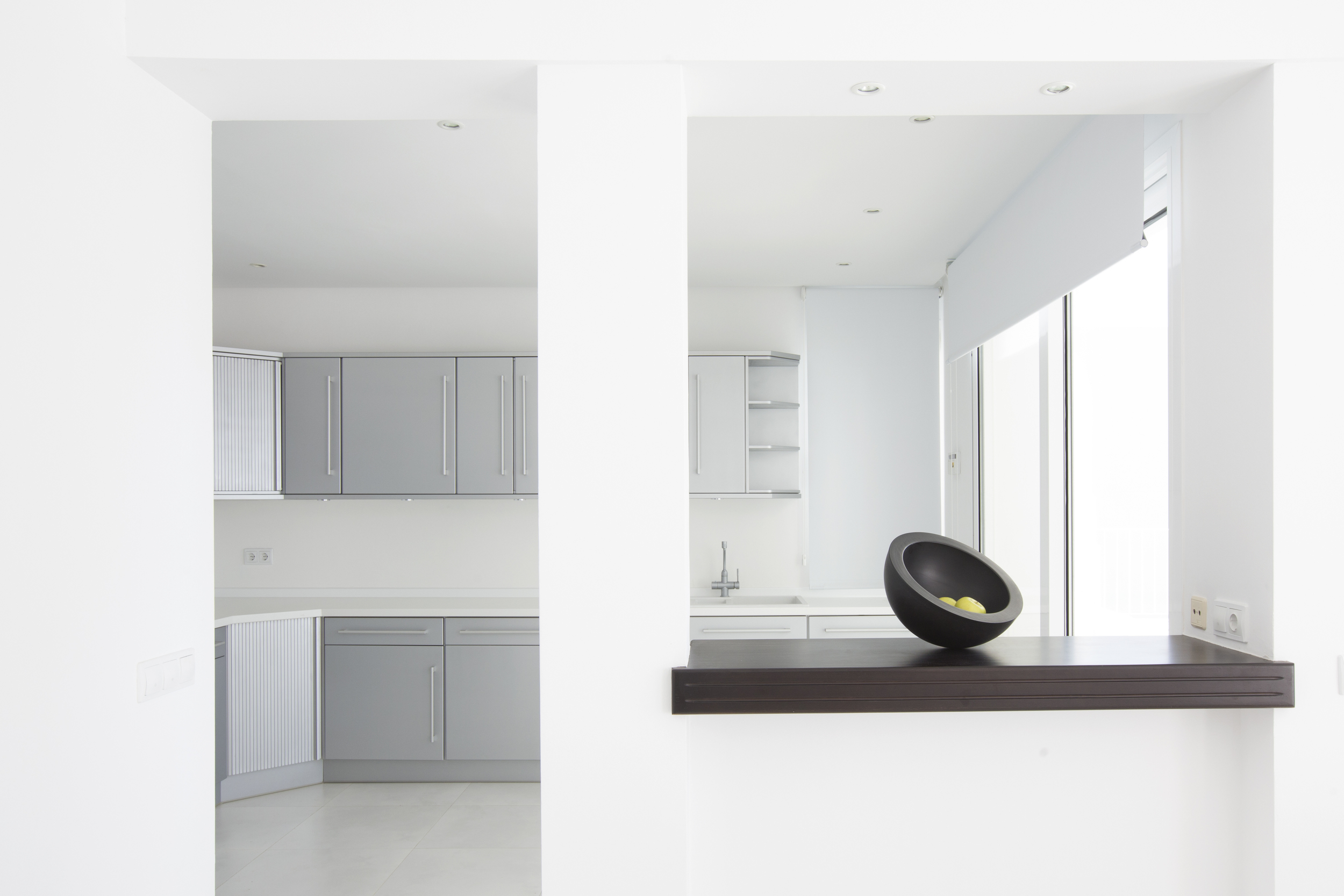 THe existing kitchen units were of a high quality and were retained but sprayed silver to match the existing silver built in appliances.
A new balcony was added to the master bedroom with full width sliding doors and electric external shutter and internal roller blinds .Floors throughout both inside and out are tiled in white .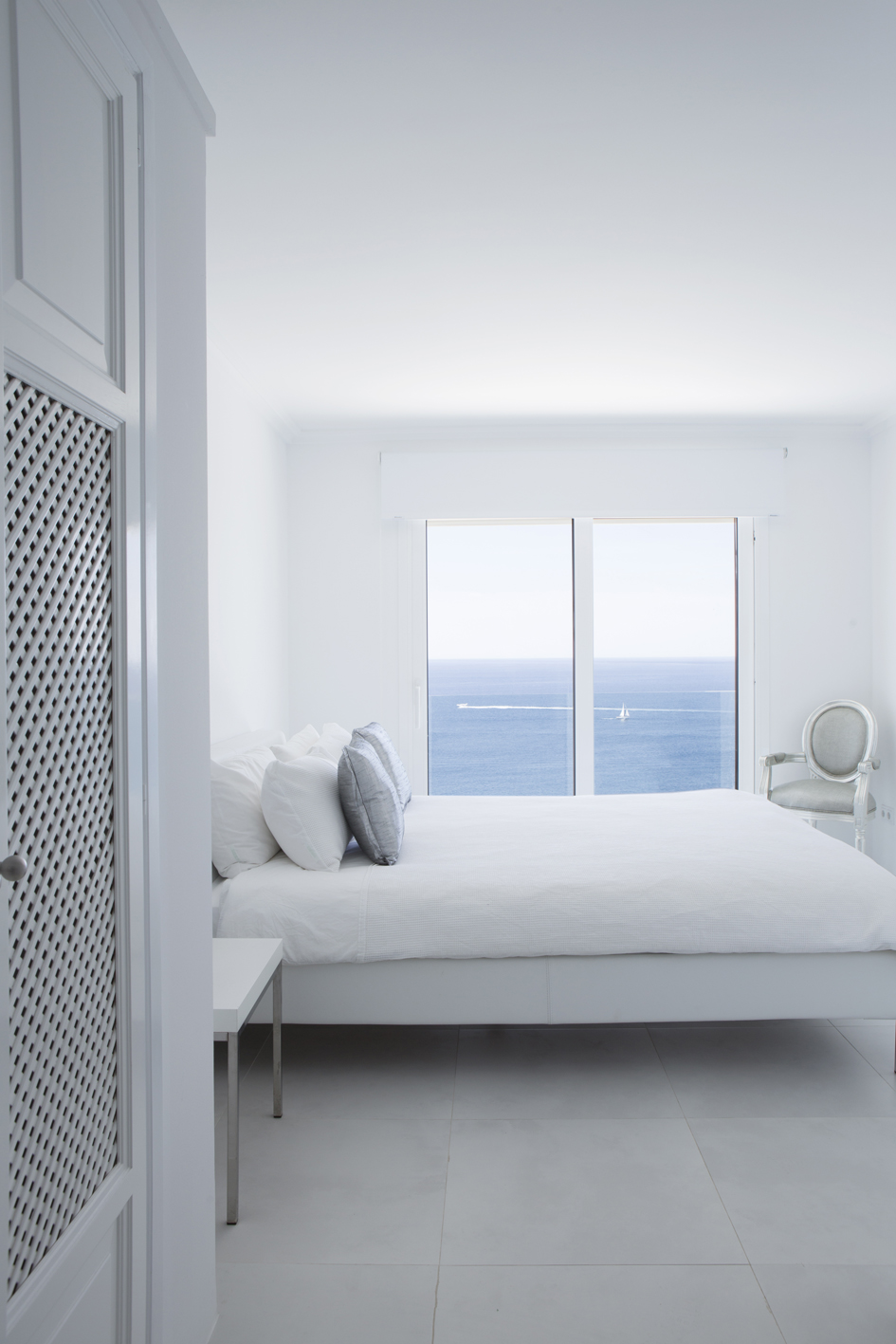 The second bedroom fitteed with a new glass baustrade instead of metal railings.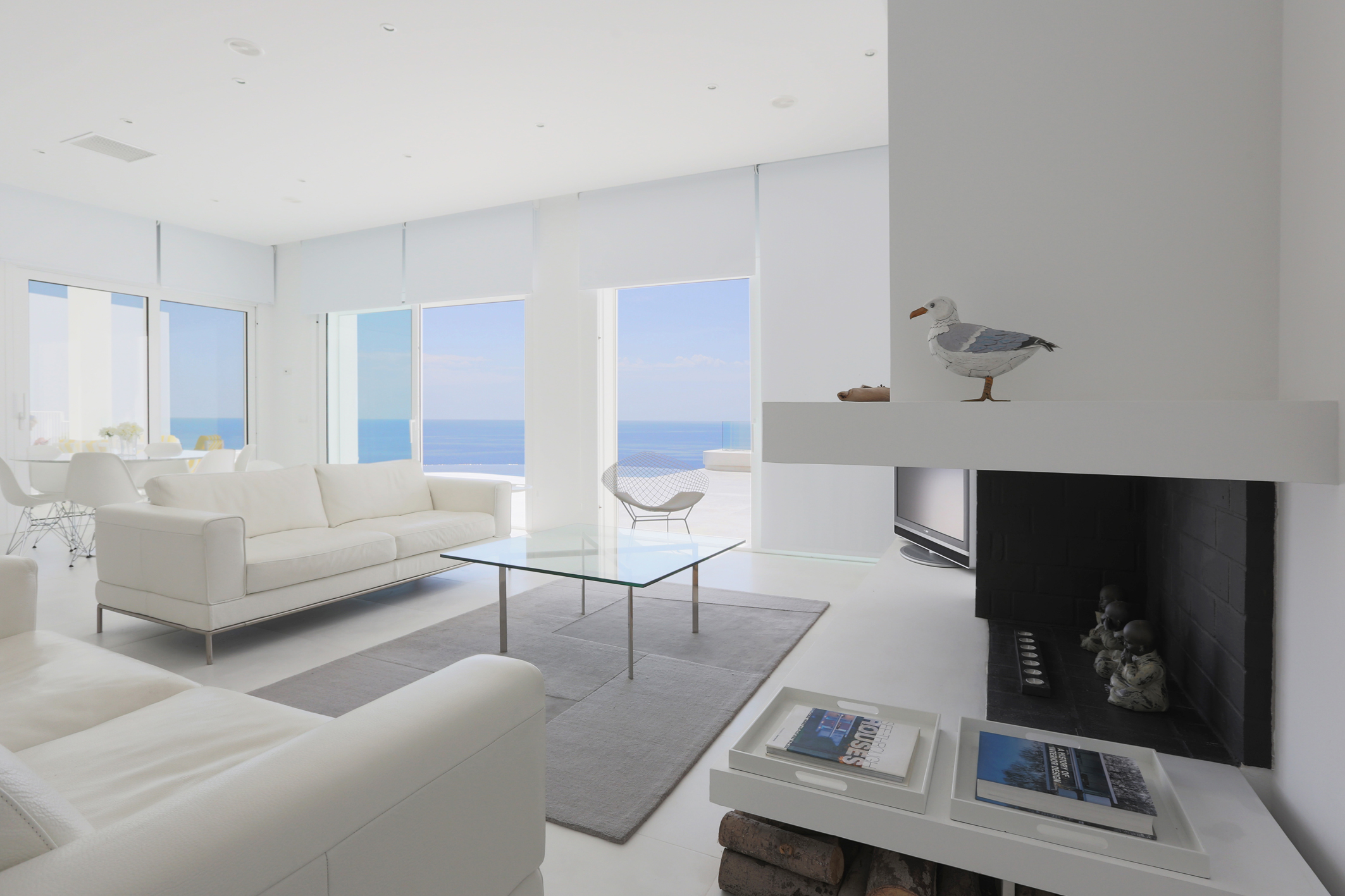 The main living space was completely refitted taking out all decorative arches , cornices and pilasters inluding a remodelled fireplace.
The original main staircase had terracotta floor tiles and a painted metal balustrade. The new staircase is completely revised with solid oak treads and a central spine wall with stainless steel handrail and mini built in LED lights to the treads .
The renovated terrace with its infinity pool and glass balustrade at dusk.
THe house is elevated on a cliff and here one is looking down at sea mist in the evening.
..... and at sunset with a seagull landing.
.... and often with dramatic reflections.
The fully renovated west facade had all its arched window openings remodeled to include external roller shutters . A new balcony was added to the master bedroom and the terracotta terrace repaved with white tiles. There are retractable awnings over each set of windows to provide addittional shading.
The renovated pool terrace with views to the Malgrat Islands .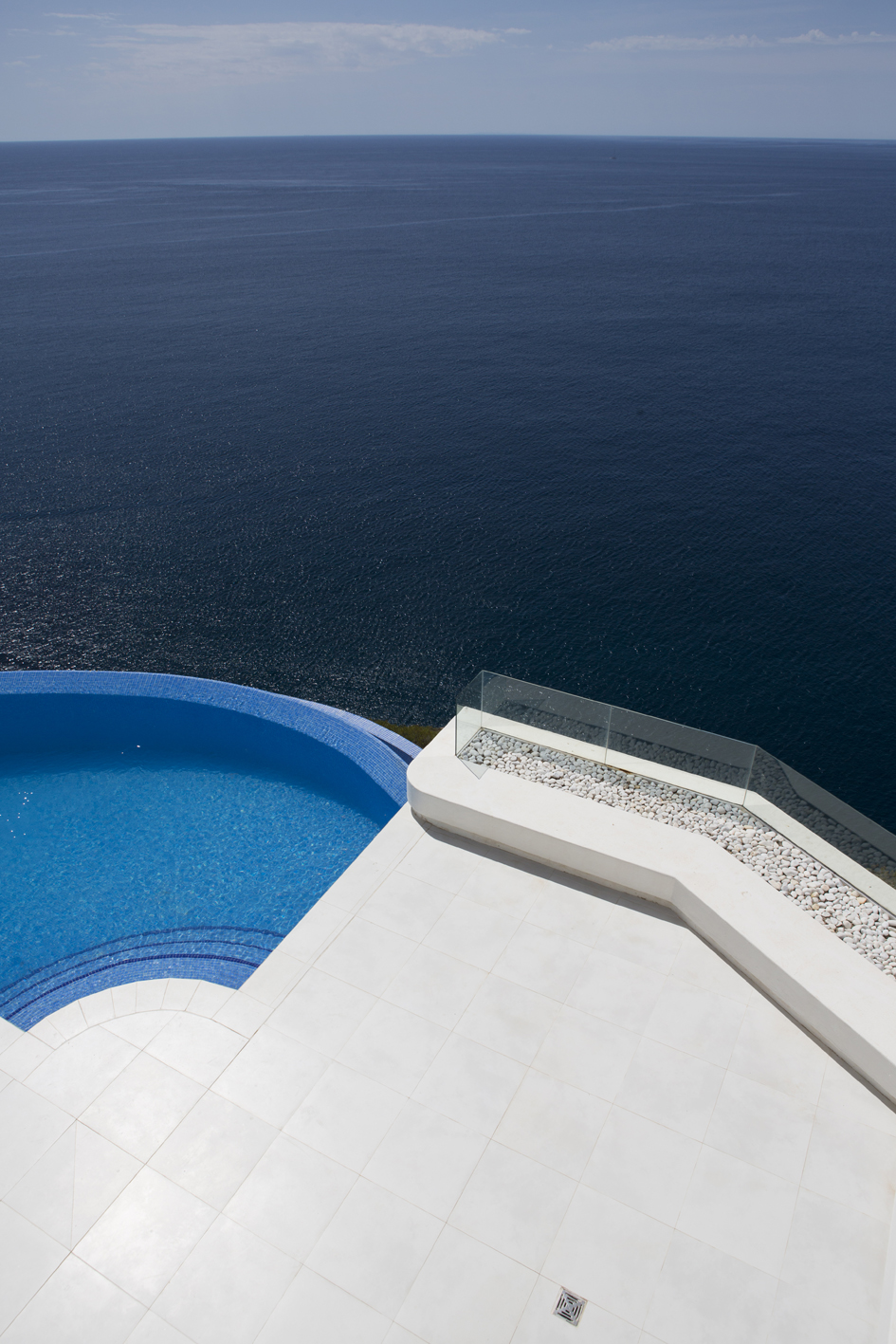 The original floor beds were replaced with pebbles and form addittional seating on the terrace.
The steeply sloping site to the south of Cielo that became the site for the Skyhigh project.
THe original west facade of CIelo before its redesign.
Cielo